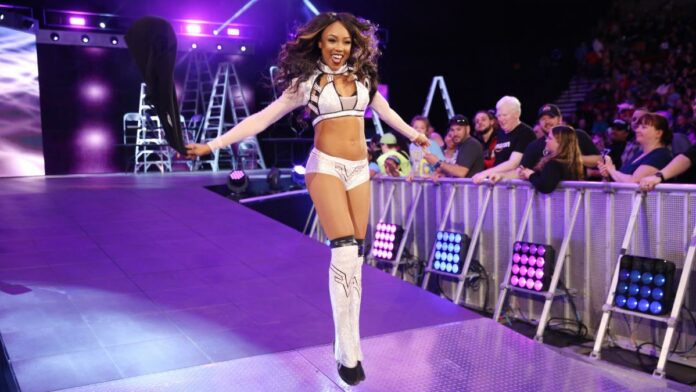 Alicia Fox was reportedly sent home by WWE management after an alcohol-related incident during SummerSlam weekend in Toronto, Ontario, Canada.
According to a series of tweets tonight by Casey Michael of Squared Circle Sirens, Fox was allegedly a "drunk mess" and sent home after an "incident."
Although exact details have yet to be confirmed, the alleged incident involved a fan (or fans) and required an intervention from WWE staff since she was allegedly intoxicated.
Hearing she was sent home after an "incident".

— Casey Michael (@ifyouseekcasey) August 13, 2019
Something happened with a fan. Either a fight or just them yelling at one another and someone had to intervene in the situation.

— Casey Michael (@ifyouseekcasey) August 13, 2019
A fan who claimed to have witnessed the incident said it took place at a hotel.
she was hanging with the wrestlers while I was waiting for my friends to come to the hotel then when she got up, fans were getting ready to swarm her but stopped because it was obvious she was drunk/WWE staff was trying to contain her https://t.co/Iat3mTqAA8

— taryn (@livorleave) August 14, 2019
Fox was in Toronto for WWE's SummerSlam weekend festivities. She was one of many WWE Superstars at the three-day SummerSlam Meet & Greet event, which took place Friday through Sunday at Metro Toronto Convention Center.
This isn't the first time Fox has been involved in a alleged drunken incident this year. Wrestling Inc. reported that Fox showed up intoxicated to a WWE Raw live event in Saginaw, Michigan on February 10. Arn Anderson was the agent for her match — a Six-Women Tag Team Match — and allowed her to wrestle. Wrestling Inc. claimed that McMahon fired Anderson over the incident. There were apparently some other issues with Anderson in the past, however that was the final straw.
Fightful then reported that Fox refused company sponsored rehab. Fox returned to action on the April 22 episode of Raw, losing to Becky Lynch. She wrestled one more match (teaming with Tamina in a loss to The IIconics at a WWE Main Event taping on April 29) and disappeared again. She reemerged on July 22 at Raw Reunion among the large group of "legends."