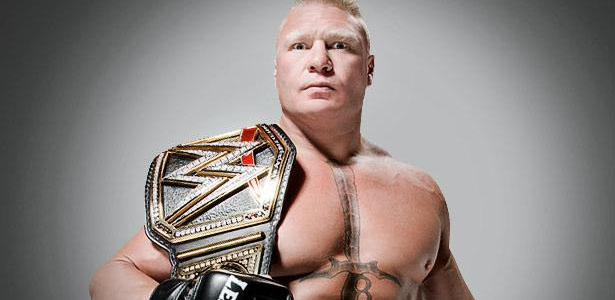 – WWE World Heavyweight Champion Brock Lesnar is reportedly close to signing a new deal with WWE, according to talk going around at Tuesday's SmackDown tapings. Reddit user MetsFan4Ever, who has broke several WWE stories in the past, notes that word at SmackDown was that with the lack of popularity that Roman Reigns has received as of late, Triple H is pushing Vince McMahon on the idea of keeping the title on Lesnar.
If Lesnar does retain at WrestleMania 31, it would likely mean a continued "special attraction schedule" for him. Triple H has recently been big on the idea that the Intercontinental Title and the United States Title should be important and mean something again. The plan, if Brock retains is to put the US Title on John Cena and the IC Title on Daniel Bryan.
The idea is that two top stars, Cena and Bryan, could bring legitimacy to the titles. Also, while Lesnar is gone, Cena and Bryan can main event RAW, SmackDown and all other events with titles on the top of the card.
It was noted that a lot can change between now and WrestleMania but this is just one of the many ideas that are being talked about.