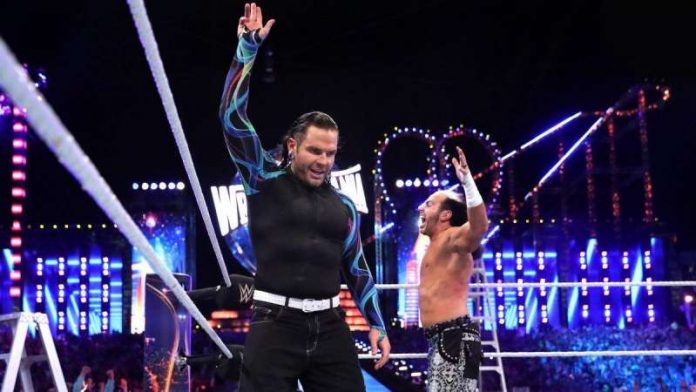 – This Fallout video from last night's WWE RAW features The Hardys talking to Mike Rome after their win over Luke Gallows & Karl Anderson. Jeff Hardy starts off by thanking The Revival for the post-match brawl because he now feels revived, he feels like a #1 contender again. Matt Hardy says he also feels revived, he feels triggered, he feels… awoken.
Matt says there is an awakening that is happening inside he and his brother, and now The Club & The Revival will learn why The Hardys have ran the tag team division for a quarter of a century, and they will learn why The Hardys will run the tag team division… forever. The brothers both channel their "Broken" characters in the interview.
– WWE referee Mike Chioda turns 51 years old today while WWE producer D-Von Dudley turn 45, former WCW star Prince Iaukea turns 53 and former WCW star Jimmy "Bunkhouse Buck" Golden turns 67.
– As noted, it was announced this week that John Cena has signed on for a lead role in the "Bumblebee" Transformers spinoff movie that comes out in December 2018. Rusev tweeted the following in response to Cena's Twitter comments on the role, poking at his part-timer status:
One of the most exciting projects I've been fortunate to be a part of. Thrilled to join the #Transformers franchise! https://t.co/hdMUxuMcyA

— John Cena (@JohnCena) July 31, 2017
But he is not a part timer he is an all timer…… remember https://t.co/vn0heEJgcB

— Rusev (@RusevBUL) July 31, 2017