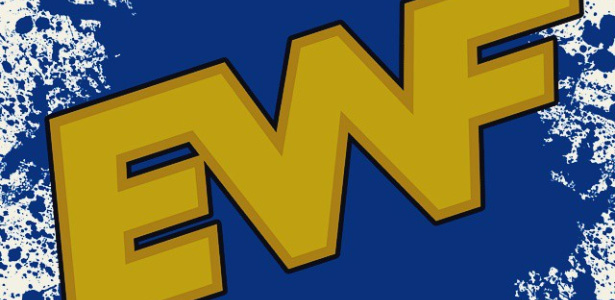 A number of independent wrestlers have united for a charity event happening on April 15, 2016. It will be to raise money to help the victims of the San Bernardino spree killing, which occurred on December 2, killing 14 and injuring 22, and is titled "San Bernardino Strong: A Benefit to Help the Victims of the 12.2.15 Tragedy."
Here is the press release:
SAN BERNARDINO, Calif.—On December 2, 2015, 14 people were murdered and 22 were seriously injured in a terrorist attack at the Inland Regional Center in San Bernardino, California.
"Thirty-six people were seriously hurt or killed in that mass shooting," exclaims Jesse Hernandez, former WWF/WWE wrestler/referee and 20-year CEO of Empire Wrestling Federation. "Those people were totally innocent victims. They had families who loved them. We need to help them, and simply sharing good thoughts and talking about it is not enough. They need financial help," he continued. "We believe the best way we can help is by doing a fundraiser. It will happen April 15th here in San Bernardino. We'd like to invite everyone to come to the event, see some amazingly good wrestling and please donate, knowing that 100% of our proceeds goes to the Dec. 2nd victims and their families."
The "San Bernardino Strong" Professional Wrestling Charity Event will take place Friday night, April 15, 2016 at the Fox Theater, 374 W. Court Street, San Bernardino, CA. Doors open at 7:00 p.m. with the action beginning at 8:00 p.m.
Everyone involved in the fundraising event is donating their time. Every wrestler on the card has insisted that his standard pay be donated to the charity. Wrestling stars set to appear include American Champion Anthony Idol, Billy Blade, Tommy "Mega King" Wilson, Gary Yap's "Man in Black" (World Champion), the mysterious Dr. Kruger, former World Champion Ironman Mike Maze, the amazing tag team champions Uptown Andy Brown and Adrian Quest, veteran Hall of Famer and the original "Mr. Wonderful" of professional wrestling, Rock Riddle, and many more. Over two dozen wrestling stars have committed to this event.
Tickets are available at http://empirewrestlingfederation.com/san-bernardino-strong-ewf-event-april-15-2016/ and at the door. With ticket prices set at only $10.00, many attending will want to make larger donations which will be graciously accepted at the event.
As mentioned, everyone involved including wrestlers, ring crew, announcers, videographers, ticket-takers, and even the PR companies involved are donating their time and services. Please join us for a great evening for a greater cause.
Jesse Hernandez and Rock Riddle are available for interviews.
Additional information is available at www.EmpireWrestlingFederation.com.
Press Contacts:
Marc Kruskol / MJK Public Relations
marc@mjkpr.com
(661) 538-1789