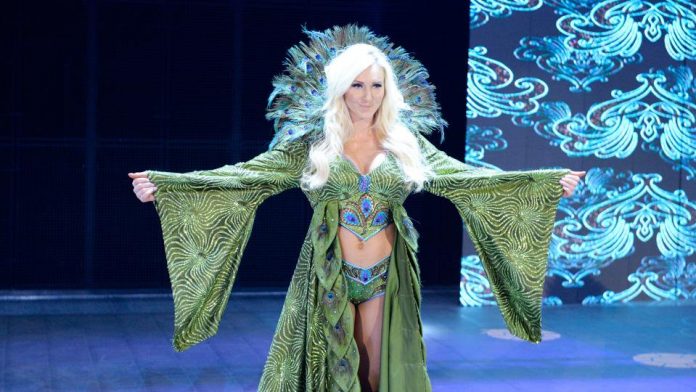 – Above is video of SAnitY's Killian Dain and Alexander Wolfe attacking Drew McIntyre as he was leaving the recent WWE NXT TV tapings at Full Sail University. The video was posted ahead of tonight's NXT episode on the WWE Network.
– As noted, WWE friend Maria Menounos announced this week that she is stepping down from her post at E! News to focus on treatment after she had a brain tumor removed last month. WWE sent Maria well-wishes and the best of luck with the following on their website:
Maria Menounos battles brain tumor and steps down from E! News

Frequent WWE personality and longtime member of the WWE family Maria Menounos revealed she had a benign brain tumor removed last month, and is stepping down from her post at E! News to focus on her health.

In an interview with People, Menounos — whose mother is currently battling stage-four brain cancer— revealed that she had the surgery to remove 99.9 percent of the golf ball-sized tumor on her 39th birthday, June 8.

"I just want to be still for a bit and see what I'm supposed to be in this world," Maria told the magazine, on stands this week. "For me, sharing this story is important on so many levels. I hate secrets. I also want to help women realize that they have to put themselves first. I wouldn't have ever known or imagined that this was going on if I hadn't seen the symptoms in my mom. I want to encourage people to find some stillness in their life so they can listen to their bodies — and hear what's going on."

Following E!'s announcement that she is leaving the network, Menounos shared a heartfelt message to her Instagram followers.

"First I wanna say thank you all for the well wishes, prayers and support. It's been a crazy time here in our home. I want you all to know that I'm ok!" Menounos wrote. "Seriously I'm recovering well and should be as good as new very very soon! Luckily I don't need any further treatments but I can't say the same about my mom. So please keep her in your prayers."

She continued, "I've never been more excited about life. I see so much so clearly. Will share more with all of you soon!"

Join WWE in wishing Maria the best of luck and well-wishes as she continues the road to recovery.
– We noted earlier this year that Charlotte Flair was filming scenes for the USA Network's Psych movie that was announced to air in December. USA announced today that Charlotte will be playing a character named Heather Rockrear. Charlotte talks about the role in this new video tweeted by Psych. They wrote, "Welcome to the cast, @MsCharlotteWWE! Coming to us from the @WWE, you can catch her as Heather Rockrear in #PsychTheMovie this Dec."
Welcome to the cast, @MsCharlotteWWE! Coming to us from the @WWE, you can catch her as Heather Rockrear in #PsychTheMovie this Dec. pic.twitter.com/NXSXCrUVUX

— Psych_USA (@Psych_USA) July 5, 2017