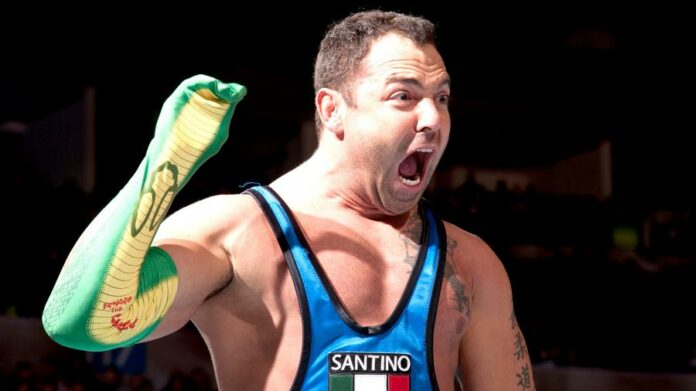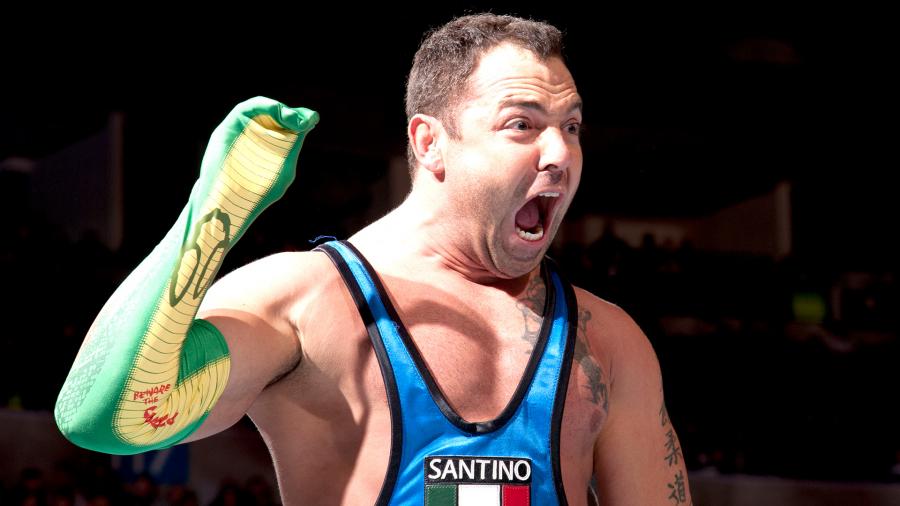 – Above is the latest episode of WWE Unboxed with Zack Ryder, featuring The Hype Bro receiving a big shipment of Hasbro Marvel Legends figures.
– As noted, Breezango was set to bring back The Fashion Files on this week's SmackDown but the segment was delayed once again. It will now happen at Sunday's WWE Hell In a Cell pay-per-view. WWE posted the following teaser on the segment:
The Fashion Files will return at WWE Hell on a Cell

The headline speaks for itself. This Sunday at the WWE Hell in a Cell pay-per-view, The Fashion Police will be back on the case.

Don't miss the latest installment, as Fandango and Tyler Breeze look to get to the bottom of Team Blue's biggest mysteries.
– This past weekend saw former WWE Superstar Santino Marella compete in his first judo tournament in almost 19 years. Below is a clip of Santino in action and his comments:
This weekend I did something kind of crazy, I competed in my first judo tournament in about 19 years. I have been working out consistently each morning and sort of found myself in OK shape, plus my body has been pretty pain-free so on a whim I decided to fight this weekend at the Asahi annual tournament in the open weight category, I will admit I was not in judo competition shape however I had a great time out there, i won three matches and lost one in overtime by penalty and wound up with a bronze. It was great to compete in front of some old friends, my wife, my dad, my students, and some old teammates. 43 years old, post WWE, post 2 neck surgeries, I'm a little banged up but damn that was fun.
My final match yesterday for the bronze, as you can see it was late in the day & many had left #judo @IntJudoFed @JudoOntario @JudoCanada pic.twitter.com/dfNCeuCLTn

— Santino Marella (@milanmiracle) October 2, 2017