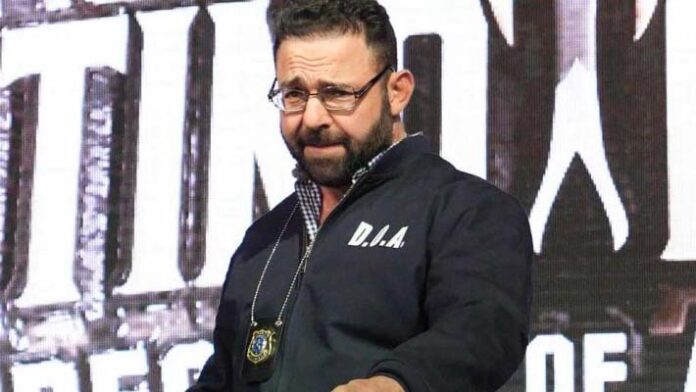 Santino Marella recently joined IMPACT Wrestling as their new DOA (Director of Authority) . With a storied career that consisted of MMA bouts, OVW championships and many memorable moments at some of WWE's biggest-ever events, PWMania.com spoke to Marella in an exclusive interview about his decision to become part of one of the hottest companies around, as well as his storied career.
You're now part of IMPACT Wrestling. What made you want to get involve with the company?
Well, I'm friends with Scott D'Amore, and we've been chatting for a while about potentially working together. I'd been running my own company, Battle Arts Academy, and then covid came, my children came along, so it was about finding the right time, which is now. I love the people there, the locker room there and we're proud of who we are. We know we're the underdogs, but we know we're really good and creating something special because our shows are amazing. Because of that, we have a rightful chip on our shoulders, and with a nice schedule that is the right balance for me, this is the perfect place.
Where do you think the company sit in the wrestling landscape of 2023?
I say we are obviously in 3rd spot, right? We're one TV deal away from being in everyone's home, and if we get there, we're on an equal playing field, and I think we make the best content. There's our new deal with DAZN and IMPACT Insiders which means people can see all our good stuff already, but that TV deal, if we get in those homes, the product is going to keep people watching. I think the next couple of years we're gonna be there and it will be a 3-way tie for 1st place.
Who are some of the stand out names you are enjoying working with at the moment?
Well, I'm a huge fan of Josh Alexander, he's great. Trey Miguel, I'm a big fan of his. Rich Swann, Eddie Edwards, Sami Callihan. The locker room is packed, man, with familiar and new faces so, I'm excited to see a lot of them. I watch all the matches and I'm glad to be part of them.
Will we see you soon in an IMPACT Wrestling ring as a wrestler?
I can wrestle from time to time. I can't endure a full-time schedule as my body won't allow it nowadays. From time to time I will lace it up in there and show these kids how it's done.
You've had some great moments and matches in your career. What are some of your favorites?
Man, I was just talking about this recently. The first title I ever won was the OVW TV title (as Boris Alexiev), and it was amazing, it was one of the most fantastic experiences. It was only a small house, about 400 people, but they were just electric, and they believed. The way it was captured on commentary by Dean Hill, with a complex finish to the match and everybody did their part perfectly. And you know, it was your first title, so it was so memorable.
I'd say one of my favorite matches would've been on a live event as I've had many competitive matches, and comedy matches when we travel and perform in front of a live audience. One time I was wrestling Kofi Kingston in Paris and the crowd was so into it as Italy had just beating France in the World Cup. I cut a promo and they were literally throwing garbage in the ring, which set the standard for an incredible match.
Was the comedy role within WWE one that you enjoyed?
Yeah, I did. I mean, I didn't set out to be a comedy wrestler but that was the job available and I took it at a time when nobody wanted to be that comedic wrestler, so it was all me for about 8 years.
In the beginning, I was pretty much told what to do and how to perform but as time went on, the company believed in me, told me the slightest lines to hit and then it was all me, which I'm really proud of.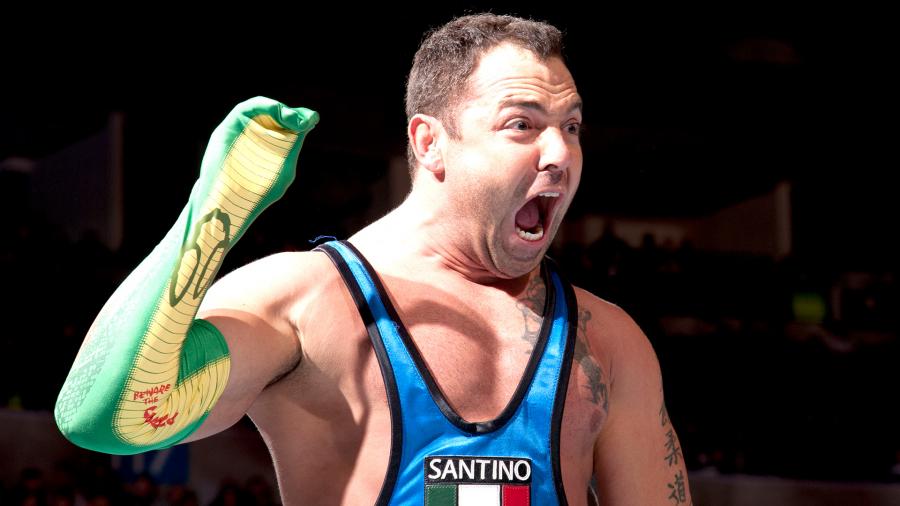 Who would you love to see join IMPACT Wrestling?
I'd love to see JTG in IMPACT, I think he has a lot of fantastic years ahead of him. PJ Black (Justin Gabriel) he is another one I would love to see join us as what he can do is incredible. Tim Thatcher has everything, I think he would be great here. Kratos in NWA, I'd love to see him and work with him. There's a lot of people out there I'd love to see come in.
IMPACT Wrestling is now available on DAZN, with their next ppv event, No Surrender, live on Fri Feb 24th on IMPACT PLUS