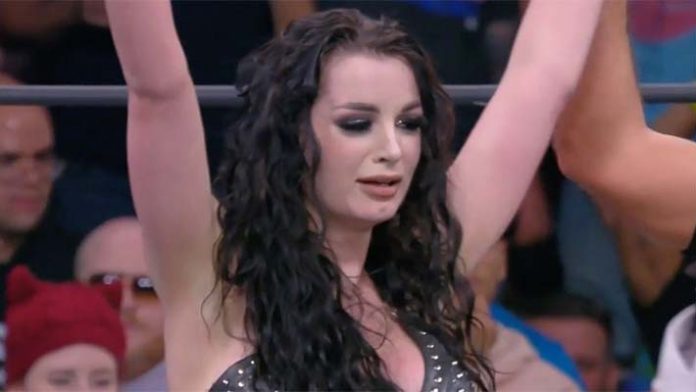 Saraya has been through it and come out the other end.
Tonight, her story gets told.
Ahead of this week's extra loaded lineup of WWE on A&E content with new episodes of Biography: WWE Legends and WWE Rivals, the AEW women's wrestling star took to social media to comment on the shows.
She wrote about crying three times watching the episode in the first of two tweets covering the shows.
"Make sure you tune in Sunday," she wrote. "From becoming Paige to becoming Saraya. I watched it. Cried 3 times. Very hard to watch back but man I love to see the healthy transformation. Incredible journey I'm forever thankful. Thank you WWE on A&E for still showing this."
In an additional tweet she wrote about how the show displays the "mental damage" she endured.
"A very small group of you are using my biography as a way to bring up and ridicule my tapes (shocker) but we do in fact talk about it in this," wrote Saraya. "SO if you really wanna know how much mental damage it did please watch and I hope it can help someone ❤️ see ya tonight on A&E!"
Make sure you tune in Sunday!! From becoming Paige to becoming Saraya. I watched it. Cried 3 times. Very hard to watch back but man I love to see the healthy transformation. Incredible journey I'm forever thankful. Thank you @WWEonAE for still showing this. https://t.co/ZL9Ma8YNl6

— SARAYA (@Saraya) March 17, 2023
A very small group of you are using my biography as a way to bring up and ridicule my tapes (shocker) but we do in fact talk about it in this. SO if you really wanna know how much mental damage it did please watch and I hope it can help someone ❤️ see ya tonight on A&E! https://t.co/n3PVcOmVkz

— SARAYA (@Saraya) March 19, 2023