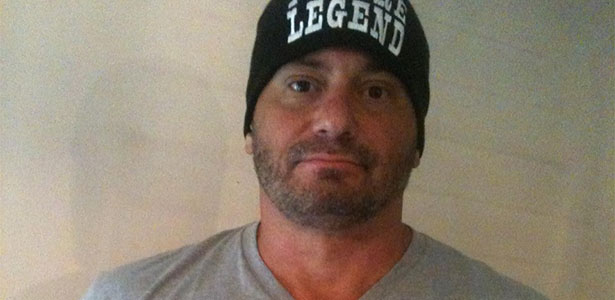 Former WCW and ECW Star Scotty Riggs recently took some time to participate in an exclusive interview with PWMania.com. Riggs talks about what he's been up to recently, his time in WCW, ECW, WWE, Sting, Paul Heyman, Eric Bischoff, his health and more. Check out the complete interview below:
First of all thank you for taking the time to sit down with PWMania.com. Can you give us an update with what you've been up to?
I've been retired from active wrestling competition since '09 after a fracture to my left elbow that took 3 surgeries to repair. Living on an island, enjoying the beach or playing golf.
Can you update us on your health? Are you doing anything differently from a medication or diet or health standpoint?
I'm 48 yrs old now and my health is rough sometimes from being an athlete my whole life… I played football, basketball, baseball through high school and football into college for four years (played linebacker on defense) and went straight into pro wrestling out of college. So, my body has taken a beating but at my age now I have taken care of it by doing DDP Yoga. Page has got me on a good diet and program to keep flexible and strong to keep the pain in check.
You are most known for your work in WCW, how was that experience and how was your experience working for Eric Bischoff?
I never really worked with Bischoff except for my contract dealings. I dealt with Kevin Sullivan, Arn Anderson or Terry Taylor for my creative or finish of matches. Sullivan actually rehired me after I left WCW in the beginning of 1995 for USWA. Arn Anderson advised me to get away from WCW because of Bischoff gaining control… Arn did not want me to get caught under the glass ceiling that was prevalent so I was contacted by Jerry Lawler about going to Memphis and gaining experience and exposure, so I did. I spent 8 months in the USWA til Sullivan brought me back to WCW to be Bagwell's partner as an American Male. My only dealing with Bischoff came when I signed my first 1 year contract and then my 2nd deal which was a 3 year contract. I had no creative nor wrestling dealing with Bischoff.
You saw success as a team capturing the WCW World Tag Team Championship by defeating Harlem Heat. Whose idea was it to team you and Bagwell together? Did you do anything special that night to celebrate and can you tell us a bit about the emotions involved in the victory and defeat?
As I stated, it was Sullivan that put Bagwell and me together and we just had an instant chemistry together from our first try out match together against The Blue Bloods (Regal & Eaton). That match with them was the catalyst for the office to put the WCW World Tag Titles on us. The set up match of a win against the Nasty Boys at the Fall Brawl PPV and the Monday Nitro upset win against Harlem Heat was big. I actually had tears in my eyes in the back and Arn came up to me and hugged me, congrats me cause he knew how hard I worked to get to the spot. And losing the titles so quickly was Sullivan's wanting to keep a World title on a heel team.
While in the famous stable known as Raven's Flock, you started wearing an eye patch. What was the reason behind the eye patch?
The FLOCK was the best!!! Being apart of a REAL HEEL faction was the best and a part of Nitro history. The "eye-patch" was a way of RAVEN injuring me and creating a nasty presence for his introduction into WCW. It turned into my way of "seeing" how much of an outcast I was in the world and how I was welcome to inflict pain unto those that I wanted to thus joining the FLOCK.
What was the reason behind your release from WCW?
My release from WCW came when my contract ended and the new deal we first agreed upon was taken back by the office and the offered a smaller deal saying they had to make pay cuts. I turned them down and asked for a full released and went to ECW.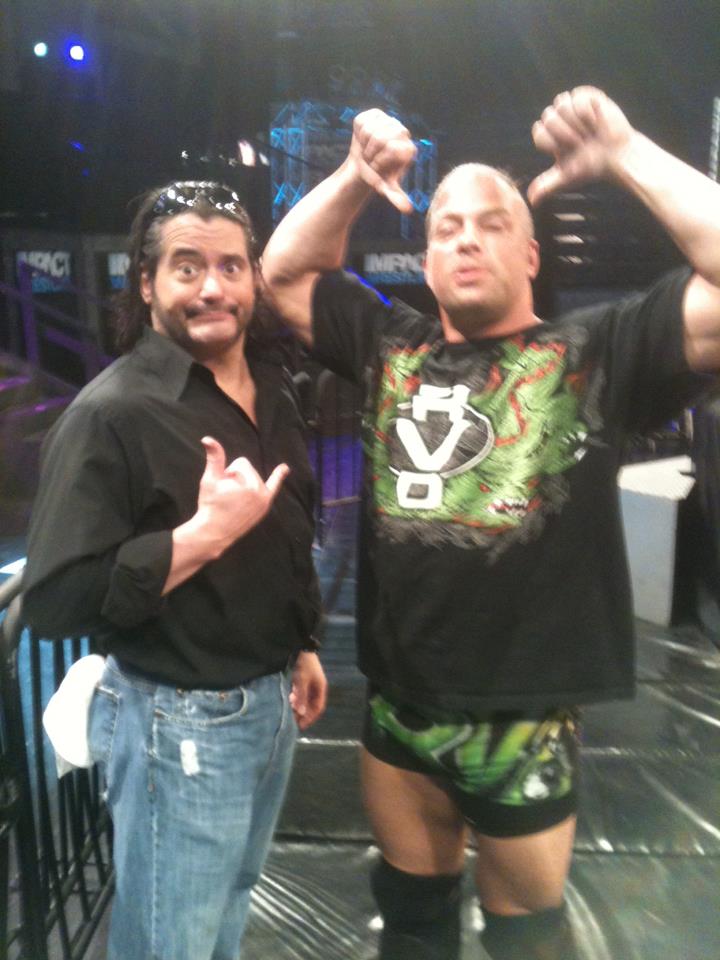 Are you still in contact with anyone from the WCW days?
Yes… I keep in contact with only a hand full of friends from Sting, RVD, Sickboy, Bagwell, Alex Wright, Luger, Lodi …that's about it.
How did you arrive in ECW and what was it like working for Paul Heyman?
I came into ECW after talking with RVD, Tommy Dreamer and Paul Heyman at an event in Atlanta and it was an honor working for the evil creative genius of Paul. He actually sat down with me and helped me with my character, moves and attitude… something few office guys beyond Arn did in WCW.
How would you compare the attitude backstage in WCW vs. ECW?
The crew in WCW when I got there in 1995 were a tight bunch of guys but by the end in 1999 a big divide had happened because of too many "bigger than thou" players had come into the company and created a separation in the locker room. Not all the in coming talent had the "better than thou" attitude and were actually great teachers and friends… but the entire ECW locker room and crew ALL had the attitude of wanting the best for the whole of the show. They welcomed me lime I belonged and that was humbling to me. I was honored to be considered extreme.
Is there a place in the business for extreme wrestling today?
There is always a place for extreme wrestling cause it's an art form that truly suspends disbelief.
How would you compare working for Paul Heyman and Eric Bischoff?
Bischoff is a great business man while Heyman is a wrestling genius. That's the difference and comparison.
What are your thoughts on the current state of the business? Seems people have mixed thoughts?
Sports entertainment is too scripted today and has lost the art form of listening to the audience and improvising to make the fans eat out the palm of your hand instead of the fans reacting however they want cause they know they are on camera. As Johnny Valentine once said, "I can't make you believe that wrestling is real, but I can DAMN make sure you believe than I am" …most of today's talent want to be "superstars" and "celebrities' and sell merchandise and be in movies, and they take no pride in creating anything that suspends disbelief that brings them to the dance.
Did you ever try to sign with WWE/F?
I had discussions with them but just never saw eye to eye on what they wanted nor what I wanted to do nor be done. That place ain't for everyone and they don't want everyone either.
What are your thoughts on Sting in WWE?
Sting is one of the few men in the wrestling business I'm blessed to still know as a friend and as I told him the week of his WWE 2K15 announcement that this whole WWE deal was and is a well deserved honor for his blood, sweat and tears that he gave to wrestling. I'm very happy that he gained this honor for his character and today's fans can respect his work.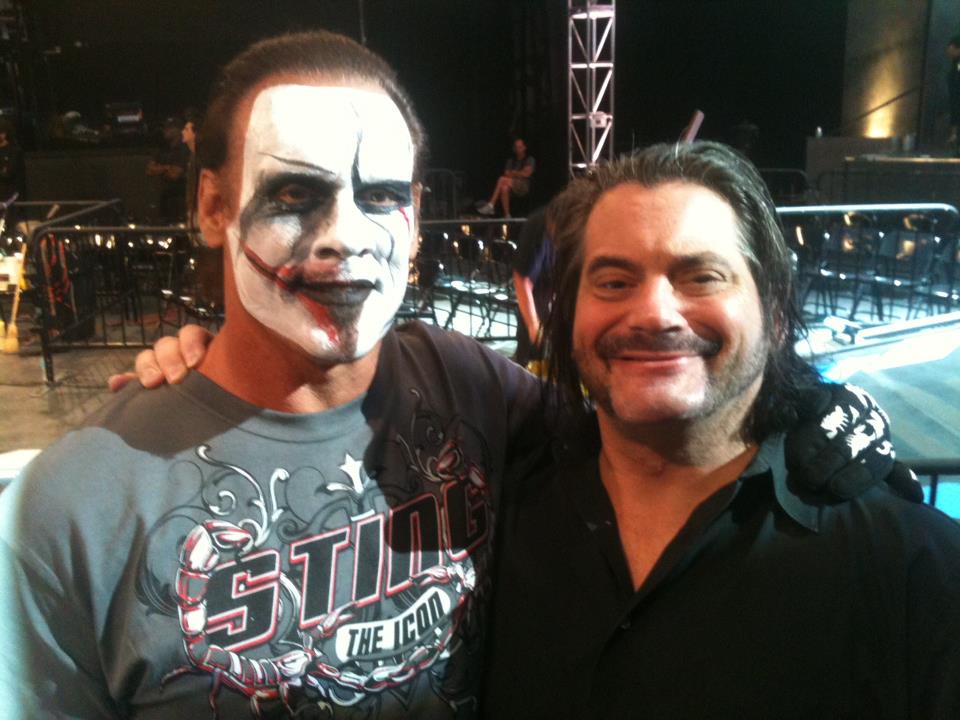 Who, backstage, had the biggest influence on you?
Arn Anderson and Brad Armstrong always gave me the best and straight up honest advice in WCW… while I was in USWA Billy Jack Haynes always watched my matches and picked them apart… now-a-days I talk to Stinger on big issues in my life, he's been a blessed friend for many years.
Who in the business would you like to work with but never have?
I always would have loved to have been a heel and wrestled against Ricky Steamboat and a straight up strong style match in Tokyo, Japan vs Steve "Dr Death" Williams (yep I'm old school with my wrestling)
Everyone here at PWMania.com wishes you the best of the luck for the future! Thanks again for taking the time to sit down with PWMania.com. What's next for Scotty Riggs? Do you have any final messages to say to your fans?
I enjoyed finally doing this interview for you Andy and hope all the readers at PWMania.com enjoy the memories. FOLLOW me on the TWITTER: @realscottyriggs JOIN me on the INSTAGRAM: scotty_riggs …thanks and Godspeed.