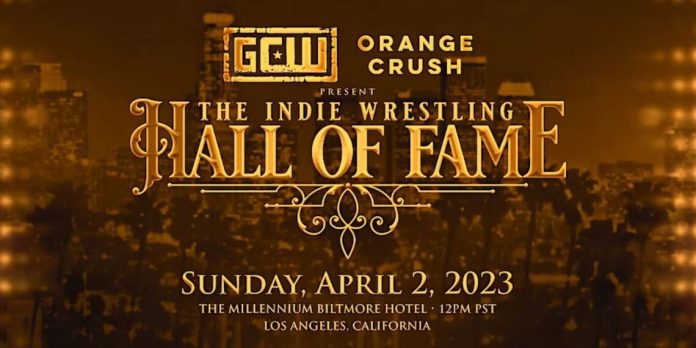 The second person for the Independent Wrestling Hall of Fame 2023 Class has been revealed by GCW.
On Sunday, April 2, in Los Angeles, cheerleader Melissa will be honored by being inducted into the Independent Wrestling Hall of Fame. Dave Prazak, who was a member of the first class to be inducted last year, will induct her.
Melissa started competing in 1999. She is best known for her time in TNA as Alissa Flash and Raisha Saeed, but she has also made significant appearances with ChickFight, Shimmer, and APW, among others. On the 2013 PWI Women's Top 150 list, Melissa came in at number one. She has won the Shimmer Championship twice and the Shimmer Tag Team Championship once.
The 2023 Class of the Indie Wrestling Hall of Fame will be headlined by Christopher Daniels, head of talent relations for AEW. Frankie Kazarian will be inducting him.
During the WWE's WrestleMania 39 Weekend, the 2023 Indie Wrestling Hall of Fame Induction Ceremony will take place on Sunday, April 2 at the Millennium Biltmore Hotel in Los Angeles.
*Indie HoF Update*

Inductee #2
CHEERLEADER MELISSA

Inducted by:
DAVE PRAZAK

Plus:
CHRISTOPHER DANIELS (By Kazarian)

The Indie Wrestling Hall of Fame welcomes The Class of 2023!

Sun 4/2 – Noon
The Millenium Biltmore
(Live from the site of @Wrestlecon)

Ticket Info ⬇️ pic.twitter.com/tKdaBJfWYj

— GameChangerWrestling (@GCWrestling_) February 23, 2023