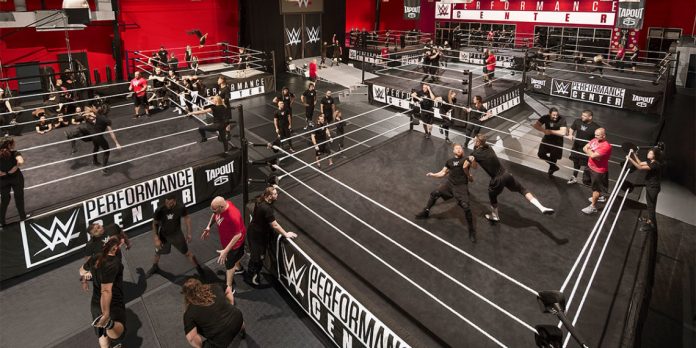 A trio of UK wrestlers recently worked as guest coaches at the WWE Performance Center in Orlando, FL.
As seen in the Instagram photo below, UK veterans Sha Samuels, James Mason, and Rampage Brown have been working with the roster at the Performance Center for the past two weeks. Mason worked as a trainer at the UK Performance Center in London, while Samuels and Brown were former WWE NXT UK Superstars.
"Spent the last two weeks as a guest coach at the WWE Performance center in Orlando. Had an amazing time surrounded by great people [folded hands emoji] [muscle emoji]," Samuels wrote.
Mason began wrestling in 1993, and it was first reported in 2018 that he was training new NXT UK talent. Samuels began wrestling in 2007 and will make his WWE debut in January 2021. He worked for the company until August 18, 2022, when he was released. Brown lost to WWE Hall of Famer Mark Henry in a WWE ECW dark match in 2008, then signed with the FCW developmental territory in January 2011. In July of 2011, he was released. Brown returned to WWE in October 2020 to work for the NXT UK brand, where he remained until his release in 2022.
There is no word on whether these ring veterans will sign with WWE when the NXT Europe brand launches later this year.
Brown's entire post is available below: