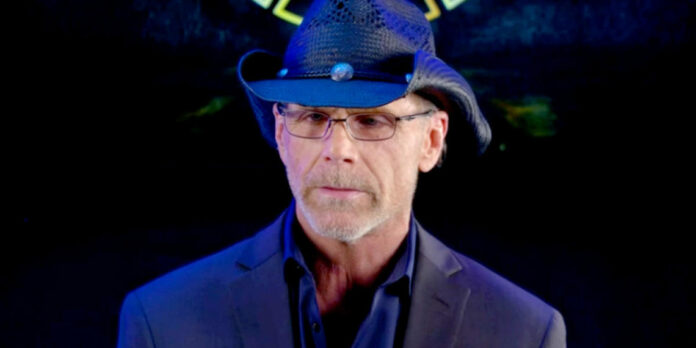 The Heritage Cup should be defended regularly on WWE NXT television.
This is the opinion held by top WWE NXT executive Shawn Michaels.
The two-time WWE Hall of Fame legend recently appeared on the Stick To Wrestling program for an in-depth interview, during which he spoke about how he would like to see the NXT UK Heritage Cup trophy live on and be defending in WWE NXT on television.
he would love to see the Heritage Cup defended in America on NXT television.
"I feel like Noam Dar, he has brought over the Heritage Cup from the U.K. I feel like that's something that, again, the American audiences need to sort of see it and understand and appreciate," Michaels said. "One of the things I'd like to see in maybe the next couple weeks is the first-ever defense of the Heritage Cup happening there at Battleground on the 28th. That is a very unique, different kind of match, and again, not everybody can do that."
"The Heartbreak Kid" would go on to describe the uniqueness of the Heritage Cup, before going on to praise NXT U.K. talents in the past for giving their all in Heritage Cup matches.
"It's a Rounds Match," Michaels said. "It sounds like something that, I don't know, work as well, but it is amazing, what those NXT UK guys did in those Heritage Cup matches. So I feel like that's something that we're gonna have, and I gotta believe, I don't know what's gonna happen with Ilja Dragunov and Dijak. Hopefully, they get it settled next week, but I don't know. There's a lot of brimstone and fire going on with those two guys. Who knows what's gonna happen? It's gonna be combustible, let's put it that way."
Check out the complete interview at 985TheSportsHub.com. H/T to Fightful.com for transcribing the above quotes.