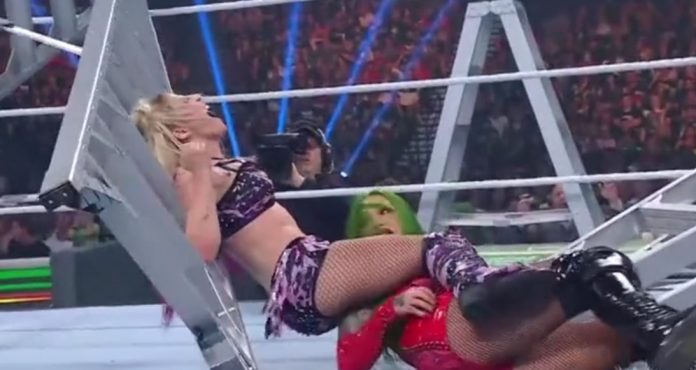 Shotzi is no longer on Twitter, at least not right now.
On Monday, we mentioned how Shotzi responded to criticism of her slip during the Women's MITB Ladder Match at the WWE Money In the Bank event on Saturday by issuing a statement. She said that at one point the criticism had her in tears.
Shotzi deactivated her Twitter account somewhere in the previous 24 hours.
Shotzi's Twitter account at @ShotziWWE now states, "This account doesn't exist. Try searching for another."
Shotzi's Instagram account is still active as of the time of writing, and she has posted to her Instagram Stories within the past day, however it seems that she uses Instagram less frequently than Twitter.
We will keep you informed if there is any news on Shotzi's booking for this week's SmackDown.