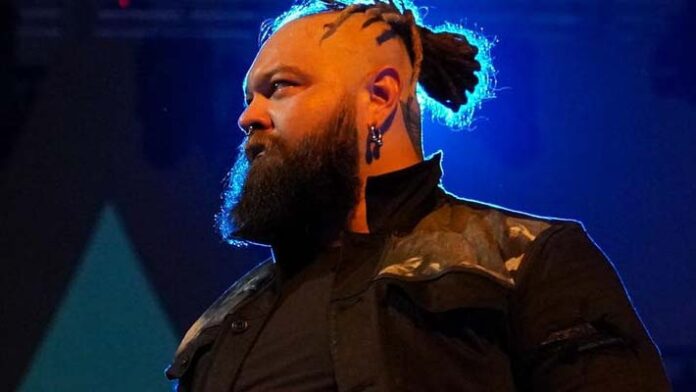 The rumor mill suggests that Bray Wyatt could be on his way back to WWE television after another extended absence, but it seems fair to ask, should he return to the company at this point in his career?
The Wrestling Observer reported that Wyatt could be medically cleared as soon as next month, which was a follow-up to the story originally published by Fightful Select that the grappler dealt with not only a career-threatening, but a life-threatening illness. Obviously, it goes without saying that Bray's health is exponentially more important than professional wrestling so he shouldn't even consider a return if there would be any risk to his health, especially given the serious circumstances that put him on the sidelines.
Assuming he will be completely medically cleared, I'm still skeptical that he should return to the WWE, as I'm not sure if there's really anything else that can realistically be done with him after the lack of a continuous spotlight to truly establish him.
The tale of Bray Wyatt is a rather odd narrative. On the surface, the guy can go in the ring, can cut compelling promos, and had a beliveable persona during most of his WWE run. By most accounts, he had the potential to be a huge star for the company. However, for different reasons at different times, the execution of the performances just didn't pan out. Early in his career, when it looked like the WWE was going to run with him, the push suddenly stopped and Wyatt was left in a middle of the road position. Since he could cut solid promos and make others look good in the ring, he was often put in a role where the payoff was for others to shine, not him. An example of the former and the latter would be, in 2014 when John Cena was bullet proof and a win at Wrestlemania could've cemented Wyatt, Cena got the victory then the following year when Roman Reigns was in the midst of flopping as a babyface because of the way the office booked him, Wyatt was brought in to do the job to attempt to get Roman over.
I know some fans got behind The Fiend, and Bray probably did the best he could with it, but it was just too goofy more often than not, which is a reflection on the office, not the skills of Wyatt. The infamous HIAC match against Seth Rollins was so illogical and cringy worthy that it more or less ruined the Fiend character, as well as hindered Rollins' reign as a baby face champion.
Keep in mind, Wyatt had to be repackaged as The Fiend because the original character had been beaten into powder. As talented as he was, Bray Wyatt was booked as a glorified jobber since he never won any important matches or feuds. Unfortunately, even after Wyatt won the title from Rollins in Saudi Arabia in late-2019, the stain of the goofy cell match they had previously didn't exactly jump start his title reign. Before it could really gain any traction, The Fiend abruptly dropped the title to Bill Goldberg in early-2020 just a month before the pandemic shut the world down. As a prime example of the start and then stop with the character, The Fiend wins the title, but then he gets beat by the aging legend that is a part-timer that already had the nostalgia run a few years earlier.
The ridiculous sci-fi stuff that The Fiend did with Alexa Bliss throughout the pandemic era was just subpar television. Granted, you can stretch the limits of logic within professional wrestling, but keep in mind, the sport is supposed to be based in reality. The edited special effects on-screen were so silly, it made you want to change the channel, not be invested in the character. The horrendous "swamp fight" against Braun Strowman is the type of stuff that makes it embarrassing to be a wrestling fan.
Finally, The Fiend was quite literally burned alive on pay-per-view. Granted, the mannequin that was used was really lame, but the point is, the angle suggested that Wyatt was burned on live television. Not only was this too outlandish for sports entertainment, it more or less wrote the character out of the company. Sure, they had Wyatt return as a burnt marshmallow, but when a character reaches that point, there's really nothing you can do with them. Proof of that was Randy Orton beat The Fiend in a five-minute match at Wrestlemania 37 and then Bray was released a few months later.

Reportedly, Bray made a few million dollars on his WWE contract and was cut from the roster as a budget decision. He was away from the spotlight for more than a year before he made an epic return at Extreme Rules last year, and somehow WWE brass had another chance to run with the Bray Wyatt persona. Wyatt subsequently did promos on television for a few months, with the mention of Uncle Howdy, who was rumored to be his real-life brother, Bo Dallas, but very little progress was made from a character perspective. It became rather aimless promos on television without a point or direction. There were reports that some of this might've been pitched by Wyatt, but if his latest persona was an attempt to do something outside of the box, it missed the mark. Sometimes, certain gimmicks haven't been done in pro wrestling before because they wouldn't get over, and that seems to be the sum total of the most recent Wyatt experiment.

At The Royal Rumble at the start of the year, Wyatt had the absolutely silly Mountain Dew match with LA Knight. The production was goofy and it made everyone look lame. Furthermore, Wyatt's post-match shenanigans, which saw him put on a different mask before Uncle Howdy jumped from a platform as fire randomly surrounded him was completely nonsensical. Again, it was a situation where it would be embarrassing to be a wrestling fan if you had to explain to someone that wasn't a fan what they just saw on TV.
At 36, Bray theoretically still has at least a few prime years of his career left, but at this point, how many times can the office repackage or reintroduce him?
Wyatt has been absent from the company since February and there's not exactly a clamoring for his return. The epic Bray Wyatt return is a recycled concept. Don't get me wrong, I think Bray Wyatt is an extremely talented performer that was more often than not booked in scenarios that hindered, not helped his career, but the bottom line is, there just doesn't seem like there's anything left for him to do in the WWE. That's not to say that he should jump to All Elite Wrestling either, because if there's a way to rejuvenate his career, he would have to abandon all the sci-fi aspects of his persona that he used during his WWE tenure.

A completely different presentation would probably be needed to spark his career, but who knows if he would want to do that?
Considering the health scare he just had and the money he made, not only on his contract, but as one of the top merchandise sellers for the company, I think it would be wise for Bray Wyatt to consider retirement. Again, nothing that management has done with him suggest that he will be any more of a star than he was previously so is it worth the toll on his body or any potential risk to his health to return to the WWE?
What do you think? Share your thoughts, opinions, feedback, and anything else that was raised on Twitter @PWMania and Facebook.com/PWMania.
Until next week
-Jim LaMotta
E mail drwrestlingallpro@yahoo.com | You can follow me on Instagram, Facebook, & Threads @jimlamotta89