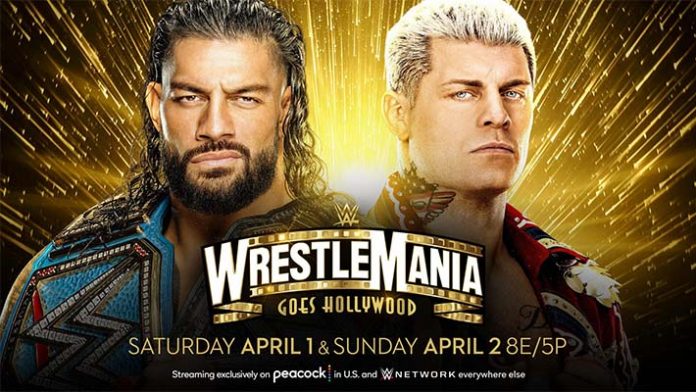 Ever since winning the Universal Title in 2020, Roman Reigns has been on an absolute war path of a reign. There hasn't been a definite idea of who will take the titles off of him, since Roman has already beaten everybody worthy of challenging.
And then along came Cody Rhodes making his return. But is Cody Rhodes the man to finally beat Roman Reigns?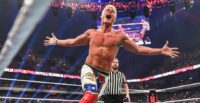 It's hard not to think that. Cody is World Champion material, plain and simple. Since making his return at WrestleMania 38, all the roads have seemingly been pointing to the former Stardust becoming WWE Champion. There is not a doubt in my mind, in this stage of Cody's career since returning that he will be a World Champion.
But should he be the one to beat Roman at WrestleMania?
The answer: I'm really not sure.
Looking back at early 2013 Roman Reigns, it is simply mind boggling to see the star he has transformed himself into. I will admit fully to absolutely hating Roman Reigns in 2015-2019. Never was a fan, and really disliked anything he did. I'm proud to say I changed my mind, and have been LOVING this Roman. This has been such a memorable reign, and I have been loving every second of it.
So why should he stop now?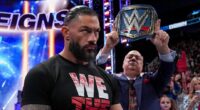 This matchup for Night 2 of WrestleMania has been one of Roman's top opponents, where we actually can see him losing the title. When facing Edge, Rollins, Kevin Owens, and even Sami Zayn, I'm sure we would have liked to see any of them beat Roman, but did we actually think they were going to? Maybe one or two?
But with Cody Rhodes returning with massive hype and fractured Bloodline near Roman, it's hard not to see Cody raising the titles. But wouldn't it be awesome if all those dreams were squashed, and Roman beat him clean? I'm sure their would be some hijinks with Solo Sikoa, or The Usos's. But just imagine, spear, 1…2…3. Clean pin.
I think that would be the ultimate solidifier of Roman as the top champion of this generation.
Will that happen? Probably not, as it might hurt Cody's momentum, and cause an uproar of hate. Also, it may be hard to build someone up who could actually beat him down the line.
But hey, a man can dream right?
What do you think? Share your thoughts, opinions, feedback, and anything else that was raised on Twitter @PWMania and Facebook.com/PWMania.