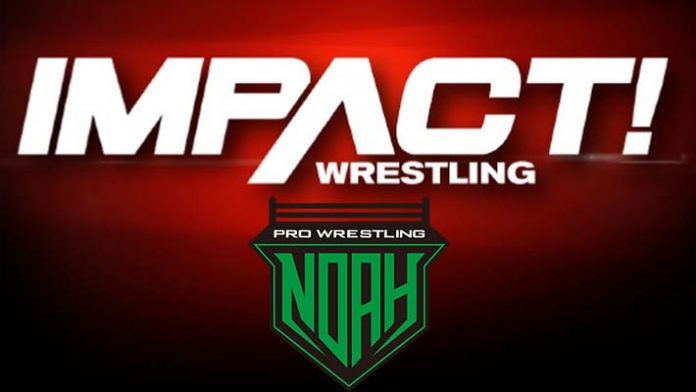 Impact Wrestling has been delivering excellent shows lately but despite this they are struggling to increase their viewership on AXS TV. After years of a strained relationship with NJPW, Impact Wrestling was able to enter into a new working relationship with the top Japanese promotion in 2021. We have seen top NJPW stars including Jay White, Tomohiro Ishii and Minoru Suzuki all appear in Impact Wrestling.
The relationship between Impact Wrestling and NJPW seemed like it was heading to be a strong one until AEW decided they too wanted a relationship with NJPW. Due to this, many of the top stars of NJPW seem to be making their way through AEW when they are stateside. It always seemed every time a NJPW talent appeared on Impact Wrestling, that same talent or a bigger NJPW talent would be scheduled for AEW. Jay White is a perfect example of this.
Pro Wrestling NOAH, after years of struggling, has worked its way up to become an extremely strong alternative to NJPW in the Japanese market. They have many major stars that are extraordinary talents including GHC Heavyweight champion Kaito Kiyomiya, Katsuhiko Nakajima, KENOH, Go Shiozaki, HAYATA, Naomichi Marafuji and Masa Kitamiya to name a few. The legendary Great Muta is also signed to Pro Wrestling NOAH and is on his retirement tour. Pro Wrestling NOAH will be running a show in the Tokyo Dome in February 2023 for the first time since 2005.
Major NOAH stars Katsuhiko Nakajima and Naomichi Marafuji are currently on tour in the USA to little fanfare. They have been appearing on indy shows which is quite frankly, in my opinion, ridiculous. They deserve a major stage to showcase their talents. One match that had my attention but got very little press was current Impact Wrestling World Champion Josh Alexander vs Katsuhiko Nakajima which was scheduled for the NYC indy promotion New Evolution Wrestling. The match did not take place due to an unfortunately bad situation created by the promoter.
👀

🗓 12 Nov
🇺🇸 NYC #noah_ghc #ICYMI pic.twitter.com/3QYBJsgRiM

— Pro Wrestling NOAH Global (@noahglobal) October 4, 2022
Just seeing the advertisement for the Alexander/Nakajima match was enough to get the author of this article extremely excited and rightfully so. Had the match taken place, it would have been a spectacular one. But this type of high caliber, international pro wrestling match should not be regulated to an indy promotion. This match between two of the world's very best talents needed to be on a bigger stage.
If I was Scott D'Amore, my creative juices would have been flowing at the very sight of the advertisement for the Alexander/Nakajima match. This absolutely should be a match that he wants in Impact Wrestling. Josh Alexander defending the Impact World Title against Katsuhiko Nakajima in an Impact Wrestling ring would be nothing short of outstanding and every fan watching would be in complete agreement. It would also introduce Nakajima to a whole host of new fans that would immediately appreciate his abilities. In addition, it would happen in an Impact Wrestling ring which would in turn bring a nice amount of attention to the promotion as the top pro wrestling news sites would be covering it as a major event.
With all that said, I believe Impact Wrestling should attempt to get into an exclusive working agreement with Pro Wrestling NOAH. The two promotions worked together back in 2017-2019 but the relationship has cooled off since. Back in 2017-2019 they were exchanging talent and Eddie Edwards actually became the GHC Heavyweight Champion defeating, coincidently, Katsuhiko Nakajima to win the title. Naomichi Marafuji and Taiji Ishimori (then with NOAH) made appearances for Impact Wrestling.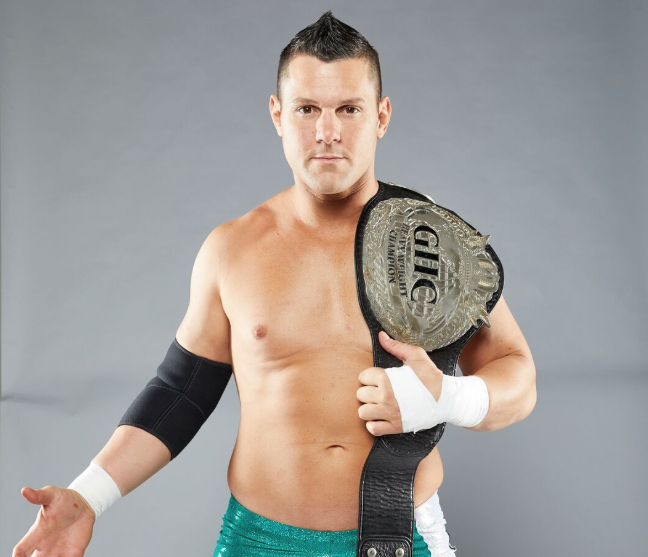 I think a new exclusive working agreement between Impact Wrestling and Pro Wrestling NOAH would be highly beneficial to both promotions. This agreement would make Impact Wrestling the exclusive US promotion for Pro Wrestling NOAH. If fans in the US want to see the stars of Pro Wrestling NOAH, they would have to watch Impact Wrestling. And in return, NOAH would be the exclusive Japan promotion for Impact Wrestling. This would generate a huge amount of fan interest and press for both promotions.
Now at this point many of you reading this are probably saying, AEW and NOAH already have a working agreement. Great Muta has shown up on AEW programming and Sting will be participating on the NOAH Tokyo Dome show. It is a good bet that AEW's involvement with NOAH is more about Great Muta than Pro Wrestling NOAH. I don't expect the relationship to continue after Muta's farewell show at the Tokyo Dome. If there was an agreement, why didn't AEW bring Nakajima and Marafuji on AEW TV?
You can also factor in that they will hurt their relationship with NJPW again after taking years of trying to get back into good graces with them. We have to remember, pro wrestling is a business. Each promotion needs to do what they think is best for business. What happens if tomorrow, NJPW and AEW announces that they will be exclusively working together? Where does that leave Impact Wrestling? Would you rather have all the top stars of NOAH appearing on your show or one or two minor NJPW talents while sitting on the sidelines as the major NJPW stars appear on AEW? I know which direction I would go.
How awesome would it be if GHC Heavyweight Champion Kaito Kiyomya defended the title against Moose in an Impact Wrestling ring. How awesome would it be if we got the Josh Alexander vs Katsuhiko Nakajima match for the Impact Wrestling World Title at Bound For Glory? How awesome would it be if Josh Alexander headed to Japan to defend the title against KENOH? How awesome would it be if The Motor City Machine Guns challenged Takashi Sugiura and Satoshi Kojima for the GHC Tag Team Titles? How awesome would it be if we got Mike Bailey vs HAYATA in a one on one match? The possibilities would be endless.
In closing, I will say that this – an Impact Wrestling/Pro Wrestling NOAH exclusive working agreement could be something very special, something that pro wrestling fans would get very excited about. Hopefully this will become a reality very soon.
Lewis Carlan can be found on Twitter @ShootingUpNorth and on YouTube at Alliance Pro Wrestling Network
What do you think? Share your thoughts, opinions, feedback, and anything else that was raised on Twitter @PWMania and Facebook.com/PWMania.