With SummerSlam right around the corner, we are in the midst of the most exciting time of the year for WWE outside of the Royal Rumble-WrestleMania stretch. This means that they're pulling out all their tricks to get the biggest matches, biggest reactions and most eyes on the product. I know I'm new here, so my opinion isn't taken in the highest regards, but I still think I can give some good insight.
WWE building up to SummerSlam has been, as far as I can see, successful. All too often in the past, we have seen WWE rushing through storylines to get to the next. This has given us lackluster PPV matches and feuds with little to no TV time to understand where it's at or the audience investment. Ever since the Daniel Bryan "YES" Movement, I think WWE has seen how people view their product and altered it.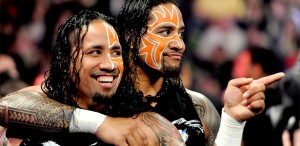 Breaking down just a few examples of my point, first is The Usos vs The Wyatt Family. The Usos won their gold before WrestleMania and everyone loved it. They're a hard-working tag team with some of the best chemistry since The Hardy Boyz. Around the time of their push, we did see WWE jump the shark on some tag teams that are now fizzled into absolution. However, the stragglers have been so refined that they're all a joy to see. Months and months later, The Usos haven't lost their straps and we have polished tag teams now in RybAxel, The Rhodes Brothers and The Wyatt Family. Each of those teams has labored to get the most fluid tag team action seen since the Attitude Era. While not as good as the feuds between The Dudley Boyz, Hardy Boyz and Edge/Christian, these feuds keep the crowd more than energized and butts-in-seat for those watching at home.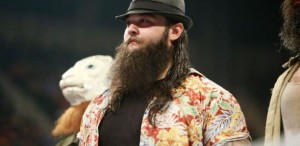 Speaking of the Wyatt Family, Bray Wyatt is someone WWE has been very careful with. This methodical and slow build of his character has given behind the scenes a breather as Wyatt, at least at the beginning of this year, was green. If they pushed him too quickly before he was considered a vet, it could have been disastrous (remember Ryback's push?). However, we can look at Wyatt's A+ match with Bryan at the Rumble, the tag team match at Elimination Chamber and then his Cena match at Mania and you can see that each PPV, the man got better. His couple of months with John Cena really proved that he can roll with the big dogs and now has a fantastic program with Chris Jericho that has this fan geeking out each time. From the "Fireflies" in Wyatt's entrance (what he calls everyone's cell phones lighting up the arena) to the top tier charisma from both him and Jericho, we have one of the potential greats just starting to bloom in front of us. Bray Wyatt will eventually get his WWE title chance, and no doubt win it, but I'm in no rush to see him as champ, nor is WWE in a rush to push him.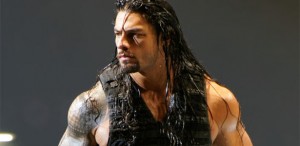 Roman Reigns is the next big thing, without a doubt. SummerSlam, however, is kind of a step back for him. He's been the clear "GUY" to be pushed ever since he broke away from The Shield. Not putting the strap on him has been beneficial because we get to see him having high quality feuds with top guys. His match with Orton at SummerSlam just doesn't seem to fit. Of course, it's going to be a great match as both guys are top of the line athletes and performers. I just see him as ready for the title. Maybe the next PPV when Cena (or probably Lesnar) wins at SummerSlam.
I could ramble on with facts you guys all probably know by now, but I won't. Just taking a step back and observing WWE as a whole lately will make any wrestling fan proud. CM Punk leaving and Daniel Bryan getting injured seems to almost be for the better. I hate saying that as I love both guys, but seeing all the young bucks stepping up and taking the spotlight has been amazing. The tag team division, Intercontinental Title and WWE Title have been so great on TV and live events. Hell, even the Divas Championship has been a great back and forth ever since Paige came to the roster.
The WWE product is looking better right now than it has for almost a decade. I spent all of 2013 as a jaded wrestling fan who was sick of what was on TV: something we've seen for years just being regurgitated. No matter what match outcomes are at SummerSlam, WE, in the WWE Universe, have already won.
What do you think? Comment below with your thoughts, opinions, feedback and anything else that was raised.