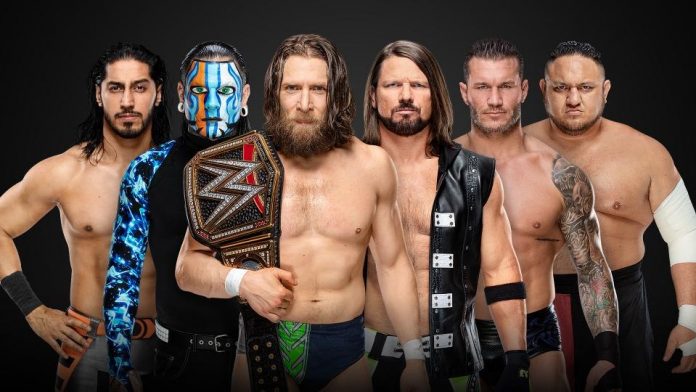 "The New" Daniel Bryan is scheduled to defend the WWE Championship against AJ Styles, Randy Orton, Samoa Joe, Jeff Hardy and Mustafa Ali inside the dreaded Elimination Chamber at the Elimination Chamber this Sunday. One of those competitors, however, is reportedly unable to compete in the match due to injuries.
According to a report this afternoon by Fightful, Mustafa Ali will be unable to compete in the bout due to various injuries.
Sources backstage at Raw today at Van Andel Arena in Grand Rapids, Michigan confirmed with Fightful that WWE is pulling Ali from the match due to mounting injuries.
Ali has been working with injured tailbone that got reaggravated two weeks ago during the Men's Royal Rumble Match. Then last week on Smackdown LIVE, Ali's eye was swollen shut after sitting up into Randy Orton's boot while "The Viper" did the Garvin Stomp. His eye injur accelerated at last night's WWE SmackDown live event, and as a result, he's not likely to be cleared for action.
Ali told WWE officials that he can work the match, but they're being cautious with him.
To explain Ali's absence from the Elimination Chamber Match, WWE plans to run an angle where Orton is to blame for his injuries. There's no word yet on Ali's replacement in the match.