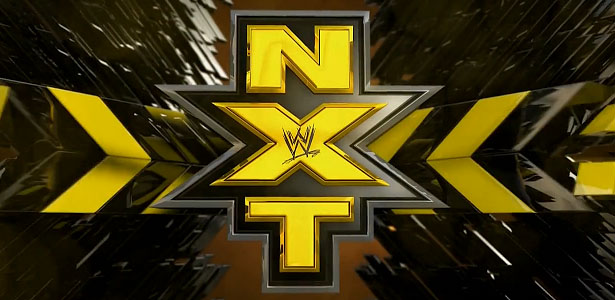 "I honestly think that you are so good (different) at how you approach columns. I know some people take compliments lightly and such, but honestly, you should be a very proud man. Boatloads of people including me, read your columns ALL THE TIME. Me personally, I wake up every morning, and before I go to school, I read your column (I'm 16). Also, your consistency with your columns is amazing, just from reading them so much, I almost feel like I know your thought process (not that I do). So with all of that out of the way, thank you."
– Sean, wrestling fan
No stalling. Here we go…
NXT ArRIVAL Thoughts
I have a confession to make. Triple H got me excited for NXT ArRIVAL during the past few weeks. JBL did as well. Credit to them for 'working' me into a frenzy to tune in Thursday night and watch. However, something struck me about half way through the live show. The term 'ArRIVAL' was about the arrival and rival. You see the spelling? It just hit me like a ton of bricks. Yes, pretty slow on that fun play on words. I just shook my head when I finally realized why ArRIVAL was displayed that way. Feel free to point and laugh at me…
As for the actual show, I will have my full thoughts Monday night over at 411mania.com during my weekly column. Come on, you can all wait a few days. If you follow me on Twitter, you already know some of my thoughts. Excellent show. Full review coming Monday over at 411mania.com – be on the look out for that!
NXT Crowd
Real quick: I was able to spot Brian Fritz (wrestling writer and mainstream sports columnist/guy sitting next to John Cena at the end) and former TNA Impact Wrestling Knockout So Cal Val in the audience during NXT. Make of that what you will.
WWE Network Update
Outside of a few glitches and small mishaps, everything has been fine with the video/quality of the WWE Network. I only watched little bits on Tuesday and Wednesday, then of course – NXT ArRIVAL on Thursday. Thus, I may not be the best judge. Again, I have only watched MAYBE a few hours so far. No idea what is causing all of these issues…but they are not from my end.
Greg: Just wondering if you could provide an answer to a network question. I've read that you can record the live events and watch them later. I was wondering if this was in fact true and if so, do you know how to do it? Also do you know if the pay per views will be available the day after they air? Thank you again for the time. Keep up the great work.
I have no idea if you can record the content. I am sure the illegal streamers and downloaders are out there as we speak trying to think of something. However, I stay out of that nonsense. Nothing I see can record because there is no need to. Everything just moves to the on-demand section eventually anyways. I do not know of all the exact time tables, but that was my belief. After a live show airs, it moves to the on-demand section either the next day or down the road later on. If anybody reading this wants to chime in, feel free to.
As for the pay-per-view events? I know Elimination Chamber will be added 30 days later. However, that did not actually air on the WWE Network. Starting with WrestleMania XXX, the PPV events will air LIVE on the WWE Network! Will that appear the next day? Again, I am not sure. I read one report saying all live shows are made on-demand the next day, BUT I also read a report that the live PPV events will air live…then made added to the on-demand section 30 days later. For example, WMXXX will air live on April 6th but will not be on-demand until early May – 30 days later. Could be wrong. Again, if anybody knows for sure, let me know. All of these different "rules" for the WWE Network keep confusing me.
Trenton: Would you rather see John Morrison return or Carlito? I'd like to see them return in full-time roles as well.
Carlito.
My choice would be neither actually. WWE has plenty of great talent right now. If I was forced to pick though, it would be Carlito. John Morrison is not my cup of tea, and I do not even want to explain why. Been over THAT topic far too many times…
Patrick via email: First of all, I'd like to simply state that I have no problem with Batista vs Randy Orton taking place at Wrestlemania. It's certainly not my first choice for the title match, especially amongst such a talented roster, but it's a nice addition to the Wrestlemania card. With Daniel Bryan almost definitely facing off against the Game at Wrestlemania, he has certainly not been lost in the shuffle. I agree that his pay-off is certainly drawing near, and a home-state Extreme Rules PPV in Seattle, Washington (I'm Australian, so forgive me if I've gotten the State wrong) seems incredibly appropriate. Despite not receiving his title shot at Wrestlemania, he is seemingly going to be given his title victory under perfect circumstances in front of his home-town, that will absolutely hate Batista or Orton or whoever opposes Bryan. In the mean-time he is likely receiving a victory over the Game at Wrestlemania. This is all assumed under probability, but if I'm right his fans really have nothing to complain about.
Anyway, my question is actually regarding what match will main event Wrestlemania. It does not have to be Orton/Batista as the crowd's controversy might not be an appealing aspect to the company. However, do you think it would be better to have this match main event after the crowd has tired itself from potential classics in Taker/Brock and Bryan/Hunter? I'd hate to see the title match be the second match to close the show, and then Taker and Brock main event only to see the crowds involvement be at a minimum because they exhausted themselves from 'hating' on the previous match.
So would it be wiser to exhaust the crowd through Taker/Brock and Bryan/Hunter to avoid all the boos the title match will surely receive? Or is it wiser to have the streak close the show with the hope that crowd hasn't died down from hating on Batista/Orton?
I personally believe a bad reaction is better than no reaction, but I was just curious about your thoughts regarding this potential dilemma?
Good stuff. First, a correction.
1. Sadly, Extreme Rules will NOT be in Seattle, Washington. It will take place in New Jersey. Now, that may be disappointing because it is not Daniel Bryan's home state fans. However, New Jersey is a rabid, rabid, rabid wrestling city. Just go back and watch the Raw after WrestleMania 29 last year. In other words, Jersey is one of those big 'smark' towns. If you look at it that way, Daniel Bryan will be over BIG TIME at Extreme Rules. Big time! It may not be his home state fans, but Jersey will be loud and energetic.
2. I feel fairly confident in saying Batista vs. Randy Orton will not close WrestleMania XXX. Truth be told, I did not really think that dating back to January when it seemed that was the planned title feud. Like you, I welcome it to the card but definitely as the REAL true money making showdown. Face? Heel? Live crowd? None of that mattered. Batista vs. Randy Orton was almost destined to be overshadowed no matter what transpired the past few weeks.
3. I understand your thought process. The easy way around it is to put Batista/Orton o during the second or early third hour. Let the fans have their fun and be done with it. Do a Divas tag match or something, then the main event (Undertaker vs. Brock Lesnar or Triple H vs. Daniel Bryan). Can not imagine John Cena vs. Bray Wyatt getting the final slot. Where things get interesting is if a stipulation is added to the HHH/Bryan match for WrestleMania XXX itself.
Say, for example…
If HHH wins, Bryan never gets another WWE World Title match. Ever!
If Bryan wins, he faces the winner of Batista vs. Randy Orton later on in the night as the 'real' main event title match in a fair, clean one on one match.
Then it may get even more tricky.
Does the title match happen BEFORE HHH vs. Bryan or AFTER…with Bryan at ringside waiting for the winner before he jumps in to claim his instant title match?
That way, a heel Batista can win the title (he will get booed no matter what at WM). The the fans can pop like crazy when Bryan's music hits…followed by his epic championship victory and 70,000 people chanting "Yes!" to end the evening.
Bryan beats HHH and Batista in one night? That is the stuff of legend there, like Chris Jericho beating The Rock and Stone Cold in the same night back in December 2001.
With alllllllll of that fantasy booking, there is one small downside to this scenario.
It makes Bryan look strong by competing twice in the same night. Triple H can even attack him one last time before his title match starts to try and get his final blow in before being forced to go backstage. Remember the stipulation would call for Bryan's match to be fair and square. The small downside is that whoever has the title (likely Batista) will also be competing in his second match. Does that not just make Bryan like a Money in the Bank cash-in? Kind of cheap? With a weakened opponent? Not exactly something a true face wrestler would do.
Long story short, there are three options to work with:
A) Undertaker defeats Brock to end the night.
B) Daniel Bryan defeats HHH to end the night (70,000 fans chanting Yes!) and a guaranteed clean title match coming his way at Extreme Rules a month later.
C) Batista vs. Randy Orton 'ends' the night but with Daniel Bryan waiting in the wings at ringside for his instant title match after beating HHH earlier in the PPV.
What do you folks think? Comment below with your thoughts, opinions, feedback and anything else that was raised.
Email me: jw_bball_615@hotmail.com / Twitter: @JustinWatry