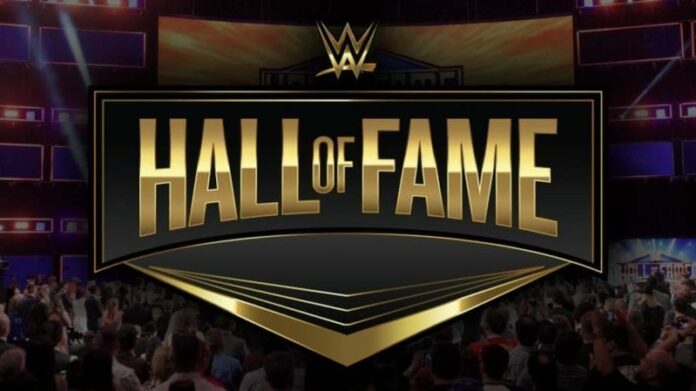 Dana Warrior will be in Los Angeles for the WrestleMania 39 Weekend.
Warrior will present the Warrior Award at the 2023 WWE Hall of Fame Induction Ceremony this Friday night, according to PWInsider.
We previously mentioned that WWE was considering honoring a former referee this year for the first time ever, and that referee was one "the entire industry loved." There is no word on who this person is, but the Warrior Award is expected to go to the fifth and final Hall of Famer for the 2023 Class.
Warrior is still employed by WWE as a member of the Community Relations department.
WWE Hall of Famer The Ultimate Warrior proposed a "Jimmy Miranda Award" in his own 2014 speech to honor WWE's behind-the-scenes employees each year. Miranda died in 2002, but she worked in the WWE merchandise department for over two decades. In 2015, WWE announced the Warrior Award, which would be given to individuals who have "exhibited unwavering strength and perseverance, and who live life with the courage and compassion that embodies the indomitable spirit of the Ultimate Warrior." Previous recipients include young WWE fan and cancer patient Connor "The Crusher" Michalek (posthumously awarded in 2015), TV host and Susan G. Komen spokeswoman Joan Lunden (2016), paralyzed former college football player and motivational speaker Eric LeGrand (2017), young WWE fan and double liver transplant survivor Jarrius "JJ" Robertson (2018), longtime WWE executive Sue Aitchison (2019), WWE Superstar and Ambassador Titus O'Neil (2020), longtime WWE employee Rich Hering (2021), former WWE Superstar Shad Gaspard (posthumously awarded in 2022).
There has been no word on whether or not Legacy Wing inductees will be announced this year.
For the 2023 Class, WWE has already announced headliner Rey Mysterio (inducted by Konnan), The Great Muta (inducted by WWE Hall of Famer Ric Flair), Andy Kaufman (if he's healthy enough), and Stacy Keibler (inductor TBA).
The 2023 WWE Hall of Fame Induction Ceremony is set for this Friday, March 31 from the Crypto.com Arena in Los Angeles, immediately following the end of the WrestleMania 39 go-home edition of SmackDown on FOX from the same venue.