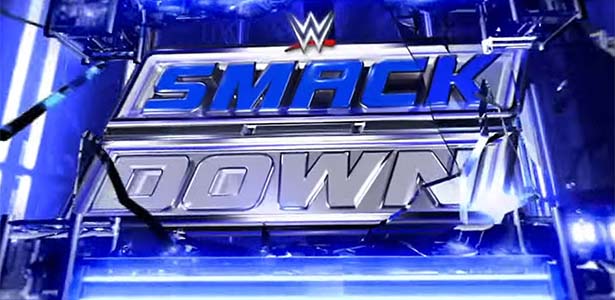 – WWE taped the February 11th, 2016 SmackDown episode from the Moda Center in Portland, Oregon. Here are full WWE SmackDown spoilers.
Dark Match
* Enzo Amore and Colin Cassady defeated local wrestlers Randy "The Catch" Hawkins and Khash. The WWE NXT Superstars cut a promo before the match and got a big pop. Carmella was with them.
WWE SmackDown
* SmackDown kicks off with Chris Jericho coming to the ring for a promo to hype his match with AJ Styles.
* Chris Jericho vs. AJ Styles ends when the Social Outcasts come out to interrupt. This leads to a tag match.
* Styles and Jericho defeated Curtis Axel and Adam Rose. After the match, Jericho left Styles laying with a Codebreaker. Jericho said he will see AJ later.
* They air a clip of Daniel Bryan's retirement and the RAW contract signing as tables are brought out and put around the ring.
* The Dudley Boyz come out in street clothes and Bubba Ray Dudley is looking more like Bully Ray than before. They cut promos with tables surrounding the ring and we see a replay of them turning on The Usos at RAW. Bubba cuts a big heel promo and rips Daniel Bryan for retiring, leading to a huge "yes!" chant. "Save the tables" comes back as Bubba says they are doing away with tables, no more tables for the fans.
* Segment with Goldust trying to recruit R-Truth again.
* Sasha Banks vs. Naomi with Becky Lynch on commentary is next. Becky and Tamina Snuka end up getting into it at ringside. Tamina lays her out. Sasha takes Tamina's head off with a big kick and makes Naomi tap with the Banks Statement.
* Styles cuts a backstage promo on Jericho.
* Bray Wyatt and The Wyatt Family came to the ring for a promo. Wyatt talked about how they were here to take out the "titans" of WWE. He rolled his eyes in the back of his head like The Undertaker would do. Real creepy promo, not as bad as the typical Wyatt ramblings.
* Black History Month video for The Junkyard Dog.
* Neville, Sin Cara and WWE United States Champion Kalisto defeated Stardust and The Ascension with a nice triple-finisher spot.
* Another Daniel Bryan video.
* Chris Jericho vs. AJ Styles is the main event. The crowd was hot for both of them and the match was very good. Styles turned the Walls of Jericho into the Calf Crusher at one point. He also went for a Styles Clash but Jericho got the win clean with a Codebreaker. SmackDown ends with Jericho celebrating to a big pop.