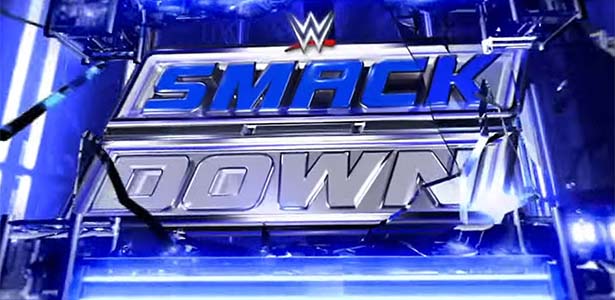 WWE taped the April 9th WWE SmackDown episode from the American Airlines Center in Dallas, Texas. Here are full WWE SmackDown spoilers.
Dark match
* Los Matadores defeated two local wrestlers.
* Finn Balor defeated Xavier Woods. The match was said to be really good and Balor got a big reaction.
WWE SmackDown
* JoJo from NXT is doing ring announcing. She gets a pop after an intro from Jerry Lawler.
* Tonight's match with Daniel Bryan and Dolph Ziggler vs. Sheamus and Bad News Barrett has been changed to Bryan, Ziggler and Roman Reigns vs. Sheamus, Barrett and Big Show. It will be the main event. Bryan started off in the ring talking about what happened last Thursday night. He was interrupted by Sheamus and Barrett but Ziggler made the save. Big Show attacks Ziggler and then Reigns makes the save. That sets up the six-man for later. It was said that Reigns got the biggest pop but Bryan was very close.
* The New Day comes out with a mic and they get booed. "New Day sucks" chants start up when Big E takes the mic. WWE Tag Team Champions Cesaro and Tyson Kidd come out with Natalya to somewhat of a pop. They get the win in a good tag match. The heat for The New Day is definitely there now.
* Curtis Axel comes out to a good reaction for Axelmania. Neville is out next to a big pop and the NXT chants start up. Neville gets the with Red Arrow and was over.
* Backstage segment with Natalya, Alicia Fox and Cameron to set up a match. Alicia disrespected Natalya in the locker room and Natalya is upset.
* Natalya defeated Alicia Fox with Cameron as special referee. Natalya beat down Fox for disrespecting her earlier. Cameron laid them both out after the match.
* Bray Wyatt vs. Erick Rowan is next. The arena lit up as Wyatt made his entrance. He cut a promo but got the "what?" treatment from a lot of the crowd at one point. Wyatt won what was said to be a good physical match but Wyatt won easily.
* The Miz comes out for Miz TV with Summer Rae. Damien Sandow interrupts and gets a pop after faking a handshake. Sandow looks to apologize to Miz but ends up knocking Miz down and then out of the ring. He grabs Summer and kisses her to a big pop. She seems to enjoy it and the fans definitely did.
* Roman Reigns, Daniel Bryan and Dolph Ziggler defeated Big Show, Sheamus and Bad News Barrett. The heel controlled most of the match until Reigns got the big tag. The crowd went nuts after Reigns came in. The babyfaces got the upperhand and cleared the ring. Reigns hit a spear on Barrett for the pin.