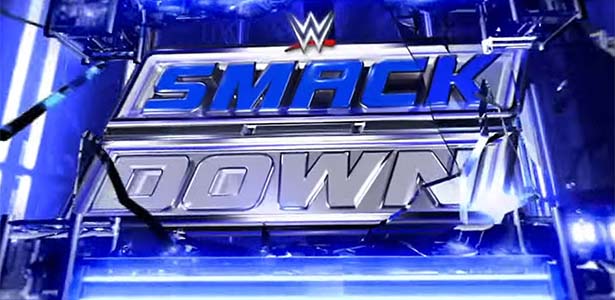 Spoilers: WWE SmackDown Taping Results For 6/11
WWE taped the June 6th WWE SmackDown episode from the Cajundome in Lafayette, Louisiana. Here are full WWE SmackDown spoilers.
Dark match
* The Prime Time Players defeated WWE Tag Team Champions The New Day in a non-title match.
* The Lucha Dragons defeated The Ascension.
WWE SmackDown
* A six-man match with Neville, Randy Orton and Roman Reigns vs. Kofi Kingston, Sheamus and Kane is announced for later.
* Dean Ambrose kicks off SmackDown with the WWE World Heavyweight Title. He talks about touring New Orleans and posting the photos on Instagram and what happened at RAW with Seth Rollins, who comes out. Rollins threatens to come get the belt if Ambrose doesn't give it back. Ambrose drops it and leaves but Rollins discovers it's just a replica title belt. Ambrose says he lost the title somewhere in New Orleans and the last few days have been a blur but he will find the title and bring it to Money In the Bank. Ambrose leaves and out comes Kane, who announces Dolph Ziggler vs. Rollins for tonight.
* Ryback defeated The Miz with Shellshocked. After the match, Big Show came out and said he's unimpressed. Show says he's going to take the Intercontinental Title at Money In the Bank and Ryback is no match for him. Ryback tells Big Show to bring it.
* Backstage segment with Orton, Neville and Reigns talking MITB.
* R-Truth comes out for commentary for the next match – King Barrett vs. Jack Swagger. Truth put on Barrett's crown and cape during the match and danced on top of the announce table. Barrett won with the Bullhammer.
* We see highlights from Michael Cole's interview with Lana talking about how she laughs and has a good time with Ziggler. Rusev interrupts and want Lana back. She tells him it's over and he gets upset. Rusev yells at Cole and starts hitting the chairs with his crutches.
* Seth Rollins defeated Dolph Ziggler with a roll up and a handful of tights.
* Paige defeated Alicia Fox by submission.
* Reigns, Orton and Neville defeated Sheamus, Kane and Kofi Kingston by DQ. Neville went up and grabbed the briefcase while the rest of the Superstars were outside of the ring. Neville placed the briefcase on the ground before walking to the back.