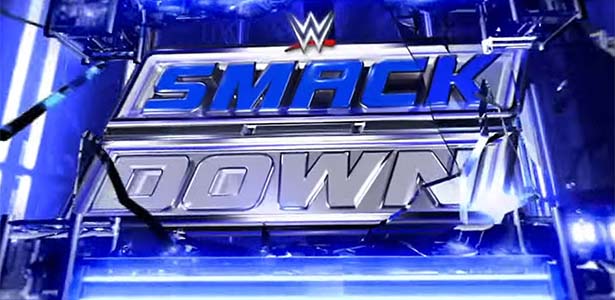 Spoilers: WWE SmackDown Taping Results For 6/6
WWE taped the June 6th WWE SmackDown episode from the Toyota Center in Houston, Texas. Here are full WWE SmackDown spoilers.
Dark match
* Braun Stowman defeated a local Houston wrestler.
WWE SmackDown
* The Money In the Bank briefcase is raised to start the show. Jerry Lawler and Tom Phillips are out for commentary.
* Seth Rollins comes to the ring alone and cuts a promo. He talks about how The Shield broke up exactly one year ago. Dean Ambrose interrupts on the big screen for a quick promo about their Ladder Match for the WWE World Heavyweight Title at Money In the Bank.
* The Ascension vs. The Prime Time Players vs. The Lucha Dragons is up first. Titus O'Neil pins Viktor to get the win for The PTP.
* The New Day are backstage with a promo on The Prime Time Players. Kane interrupts and announces Kofi Kingston vs. Neville for tonight. The PTP are the #1 contenders now.
* Ryback defeated Stardust in a quick non-title match after hitting Shellshocked.
* Renee Young interviews Paige in the ring. Paige cut what was said to be a great promo about WWE Divas Champion Nikki Bella and how "twin magic" is coming to an end. She also talked about being different than the other Divas.
* Erick Rowan and Luke Harper cut a backstage promo about being family.
* The NXT Title Open Challenge with Kevin Owens is next. Owens cuts a promo and out comes Zack Ryder to accept the challenge. Owens retains and attacks Ryder after the match, hitting another pop-up powerbomb.
* Renee interviews Sheamus backstage about Money In the Bank.
* Neville defeated Kofi Kingston with a roll up.
* Lana is a guest on Miz TV and has her own Titantron now. Rusev comes out and interrupts, wanting a second chance but Dolph Ziggler is out next. This upsets Rusev and he yells at Lana. They have words and Ziggler leaves with Lana.
* Sheamus vs. Roman Reigns is next. Kane comes out with J&J Security during the match. He hits the ring and delivers a boot to Reigns, then a chokeslam to Sheamus. Kane announces he will be in the Money In the Bank match. He then chokeslams Reigns. Seth Rollins joins in as The Authority beats down Reigns with the briefcase. Dean Ambrose runs down for the save. Ambrose, Reigns and Rollins fight over the WWE World Heavyweight Title. Reigns hits a Superman punch on Rollins and Ambrose hits Dirty Deeds on Rollins to end SmackDown.