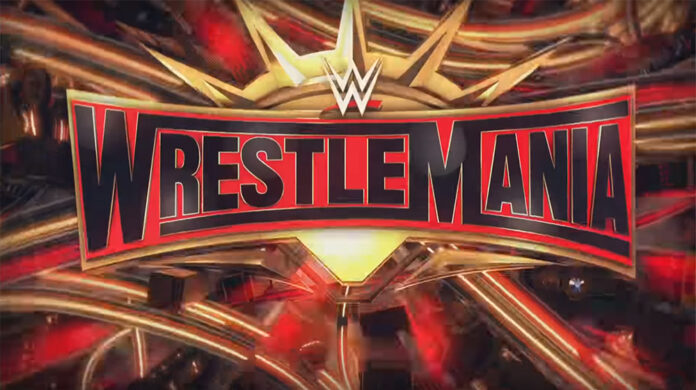 The main card of WrestleMania 35 featured 12 matches and had an airtime of 5 hours, 24 minutes, and 16 seconds. Here is a breakdown of the match lengths courtesy of CagesideSeats.com:
24m 46s: Triple H vs. Batista
23m 45s: Daniel Bryan vs. Kofi Kingston
21m 27s: Rousey vs. Flair vs. Lynch
16m 12s: AJ Styles vs. Randy Orton
15m 28s: The Miz vs. Shane McMahon
10m 47s: Women's tag championship Fatal 4-way
10m 10s: Roman Reigns vs. Drew McIntyre
10m 04s: SmackDown tag championship Fatal 4-way
5m 59s: Kurt Angle vs. Baron Corbin
4m 02s: Finn Balor vs. Bobby Lashley
2m 31s: Brock Lesnar vs. Seth Rollins
1m 00s: Samoa Joe vs. Rey Mysterio
The times add up to 2 hours, 26 minutes, and 11 seconds or about 45.1% of the overall airtime.
CSS also noted that Triple H has been in the longest match at Wrestlemania every year since 2013 except for 2016.