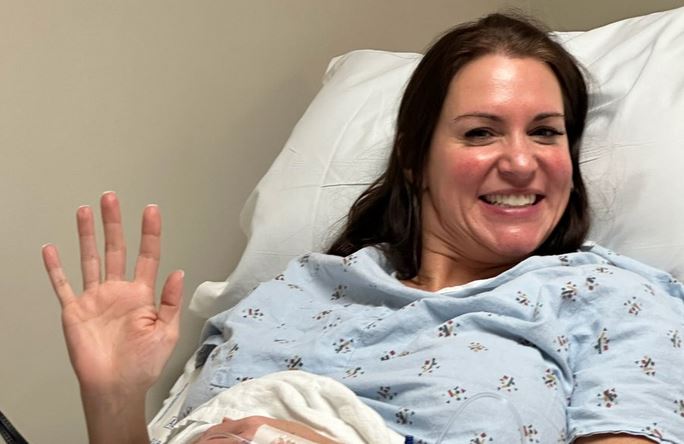 Stephanie McMahon had successful ankle surgery this week.
This morning, McMahon, who resigned from her position as chairwoman and co-CEO of the WWE this week, announced on Twitter that she had surgery performed by Dr. Waldrop at the Andrews Sports Medicine & Orthopaedic Center in Birmingham, Alabama. Kevin Wilk of Champion Sports Medicine is overseeing her rehab.
"Busy week! Thank you Dr. Waldrop, @AndrewsSportMed and the Orthopaedic Center Staff for fixing my ankle! And to Kevin Wilk @ChampionSportsM for already getting me started on rehab! (And of course to my amazing caregiver @TripleH [heart emoji]) #RoadtoRecovery," she wrote.
To read McMahon's resignation letter from this week, click here. She and her husband, WWE Chief Content Officer Triple H, were reportedly against selling the business.
Here's Stephanie's complete tweet with photos:
Busy week! Thank you Dr. Waldrop, @AndrewsSportMed and the Orthopaedic Center Staff for fixing my ankle! And to Kevin Wilk @ChampionSportsM for already getting me started on rehab! (And of course to my amazing caregiver @TripleH ❤️) #RoadtoRecovery pic.twitter.com/s8v3rtqqRs

— Stephanie McMahon (@StephMcMahon) January 13, 2023