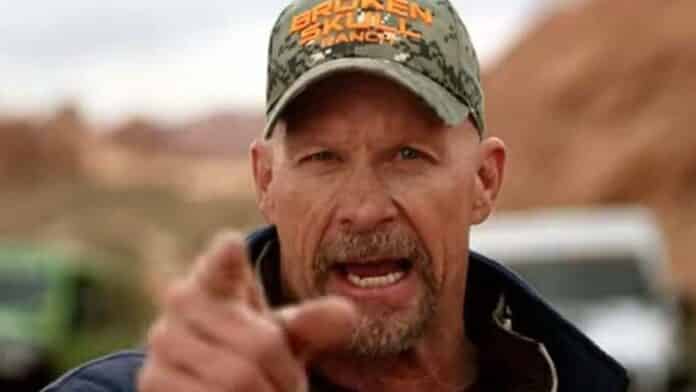 Video games are a powerful platform if you're a celebrity.
"Stone Cold" Steve Austin knows this first-hand.
"The Texas Rattlesnake" recently joined Ryan Satin on the Out Of Character podcast for an in-depth interview, during which he spoke about how he gets recognized as much today as he did during the prime years of the WWE Attitude Era, largely due to his inclusion in a number of popular video games (as well as content on the WWE Network).
Featured below are some of the highlights from the interview where he touches on this topic with his thoughts.
On remembering the first video game cover he was on as a WWE Superstar: "It was War Zone, the one with my arms up in the air [on the cover]. When you are a punk ass kid growing up in South Texas, you never expect you're going to be on the cover of a video game and you know, A&E did a Biography on me. I told them, I said, 'Dude, at the end of the day, I'm just a dude from Edna. I'm still that guy.' so yeah, to see myself on the cover of a video game and to be on a couple of the 2K Games, that's a blast. I never envisioned it in a million years. Does it mean something to me? Absolutely."
On how people continue to recognize him because of video games: "Well, all these years later, when I retired in '03, the video games and the WWE Network, I'm still as — people recognize me as much now than they used to when I was on fire, due to the video games and do to all that stuff. So it's really helped me a lot."
Check out the complete interview at Spotify.com. H/T to Fightful.com for transcribing the above quotes.