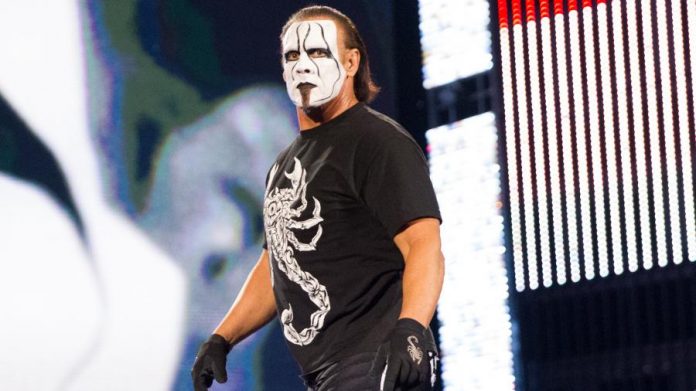 As previously reported, last Saturday, Sting attended the Wales Comic Con at Glyndŵr University in Wrexham, North Wales and took part in a Q&A session with fans. Here are some of the highlights.
Facing an inebriated Jeff Hardy at TNA Victory Road in 2011:
"Jeff was in a bad way, he was deteriorating as the day went on, by the time our match rolled around it became clear that he couldn't compete so I had to take him down quickly. He has since turned it all around, I love Jeff, I love his work, I hold nothing against him and wish him all the best."
You have been in the business for 3 decades now but what was your favorite year?
"The transition from surfer Sting into the darker / Crow-like Sting in 1997. That was a good year. "
What was your favorite match in TNA?
"The Empty Arena match with [Kurt] Angle. That was bizarre but also a lot of fun."
Which of your championship wins was your favorite?
"The first one – against [Ric] Flair in 1990."
Who hit you the hardest in the ring?
"Leon White [Vader]. In the beginning, he was really rough, he was fresh out of Japan. Give me credit, I was the one who tamed him."
What was it like being in the WCW locker room when you had the massive influx of WWF guys, Kevin Nash, Scott Hall, Hulk Hogan, Randy Savage etc?
"I was very receptive of it. At the time I was the only one going on PR tours, UK, Japan, Europe. It was good to have Hogan for that. Savage, Hall, and Nash were good at it too. It took a hell of a lot off my shoulders and it was going to boost the ratings so it was good for everyone."