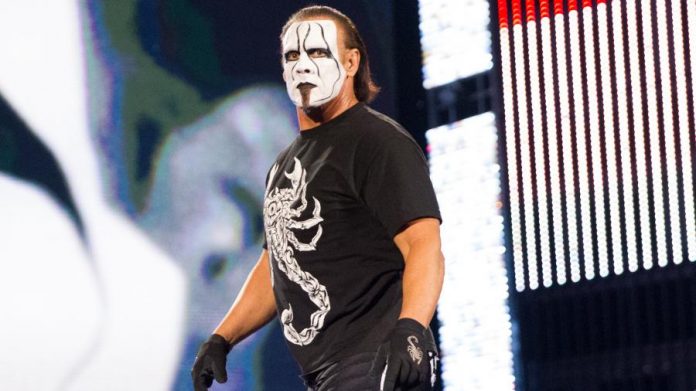 Wrestling fans have been wanting to see Sting and Undertaker face each other for decades as both of them stood out during the Monday Night Wars.
Sting and Undertaker shared almost the same dark and sinister image and put together some amazing performances in the ring at WCW and WWE respectively during the 1990s.
After Vince McMahon bought WCW, Sting snubbed a move to WWE and joined TNA, whereas "The Deadman" stayed with the former WWF.
Sting finally joined WWE in 2014, where he faced Triple H at WrestleMania 31 and then challenged Seth Rollins for the WWE Championship at Night of Champions.
In December 2015, Sting said on Ric Flair's WOOOOO! Nation podcast that he required surgery to correct cervical spinal stenosis, and is "lucky that a catastrophe didn't happen" in his match with Rollins.
During his WWE Hall of Fame induction speech in April 2016, Sting announced his retirement from professional wrestling. In August 2016, Sting appeared on the WWE Network show Legends with JBL and revealed that he has not undergone surgery, which would definitively end his career. He still held hope for a match with The Undertaker, claiming that such a match is his "unfinished business" in wrestling.
Sting, speaking as a guest on Lilian Garcia's podcast, Chasing Glory with Lilian Garcia, said that despite his neck issue, he feels that he could still have a good match with The Undertaker. Despite his desire, Sting has no plans to return to the ring. After being diagnosed with spinal stenosis, he made it clear he's done wrestling.
"Yeah, I'm really done," Sting said when Garcia asked if he's really done wrestling.
He continued, "I mean my neck doesn't bother me at all. For the first couple of months after the match, I had an ache that would go down to the left side of my neck and down into my left trap. It was like a dull ache that was just there all the time and it was hard to sleep. I don't have any side effects, any trouble so all I know is the neurosurgeon said, 'You are so lucky there wasn't a catastrophe that happened.'
"I got to be careful and it's sad too because even at my age I feel like I could still go, I could still have a real good Undertaker match for example. We could tell an incredible story with both the chemics and the mystique of both of them. I've had these ideas for 20 years, some of the ideas I have in my head. It would be something that people would talk about for a long time, but I'm satisfied. I'm happy with the way things turned out. I did have my WWE run, it was short, but I had one. I did WrestleMania, I wrestled Seth Rollins, I wrestled for the WWE World Title, so I can't complain."
Sting also talked about growing up in Southern California after moving from Nebraska, how he handled living in a dysfunctional family, how he became a professional wrestler, joining WWE, and more. You can download and listen to the interview via LilianGarcia.com.