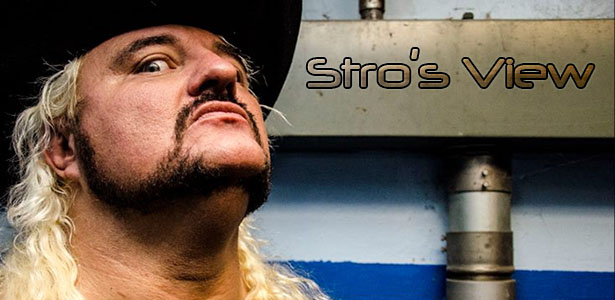 Welcome everybody to my debut column here on PWMania.com! I am going to give you my WWE TLC 2013 PPV Predictions, so let's get down to it!
Dolph Ziggler vs. Fandango
This should be a pretty solid opening match. Both are very athletic. Hope to see both make more strides in the new year.
Stro's pick: Ziggler
Tag Team Championship: Cody Rhodes & Goldust vs. Big Show & Rey Mysterio vs. The Real Americans vs. Curtis Axel & Ryback
What a year for Cody and Goldust! Been having some solid matches as of late. The Real Americans has been racking up some wins. Curtis Axel and Ryback have been trying to bounce back as a team. Big Show and Rey Mysterio should bring an interesting dynamic to this match. Should have a lot of action. I give this one to the champs!
Stro's pick: Cody Rhodes and Goldust
Divas Championship: AJ Lee vs. Natalya
Black Widow vs. Sharp Shooter. AJ has been on a tear as of late with her current title reign. Natalya is tough competition. This will be a question of who can execute their submission on first.
Stro's pick: New Champ Natalya
Intercontinental Championship: Big E Langston vs. Damien Sandow
Sandow has been very impressive as of late with his more aggressive style and demeanor. Big E. has been impressive also thus far since becoming Intercontinental champion. The champ will have his hands full in this one.
Stro's pick: Big E. Langston
Daniel Bryan vs. The Wyatt Family (3-on-1 Handicap Match)
Daniel Bryan is the hottest wrestler and performer in WWE right now. The Wyatts are one of the hottest newcomer factions going right now. Will be interesting to see where the Wyatts "invitation" for Bryan to join them will go. Should be a fun match to watch.
Stro's pick: The Wyatt Family
CM Punk vs. The Shield (3-on-1 Handicap Match)
This match should be very interesting. What a year the Shield has had! The same could be said about CM Punk! All of these guys have a never back down attitude. Unlike the Wyatts, beginning to see a rift between these three talented performers in the Shield. The Shield when as a unit will be the factor as well as CM Punk's toughness and mind games.
Stro's pick: CM Punk
WWE Unified Championship: World Heavyweight Champion John Cena vs. WWE Champion Randy Orton (Tables, Ladders & Chairs Match)
Its is one thing to have a Tables, Ladders, and Chairs match. It is another to unify both the WWE and World Championships. It is also another to put two of the most prominent WWE stars facing each other in John Cena and Randy Orton. In a match where these guys know each other so well, this match could go either way. As much as I want to lean towards Orton, thinking Cena may pull this one out.
Stro's pick: John Cena
Feel free to post your thoughts, opinions, feedback and comments below.
Thank you all for taking time out to read my first column. Be back with more soon. Hope you all have a great Christmas! God bless! #TeamStro
Stro
www.thestro.com
Twitter: @thestro
About The Stro: The Stro is best known for his appearances with World Championship Wrestling under the ring name The Maestro. Stro has also wrestled for independent promotions such as the United States Wrestling Association, Smokey Mountain Wrestling and the World Wrestling Council.