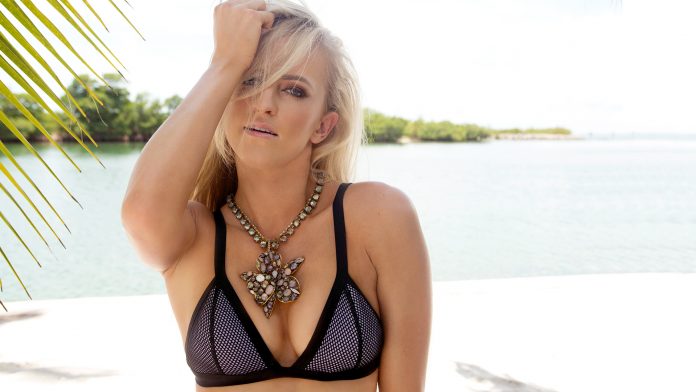 – Above is new "UpUpDownDown" video of Xavier Woods and AJ Styles discussing the upcoming Xbox One X release as they waited for their flight to Europe on Wednesday.
– As noted, this week's "Flashback Friday" programming on the WWE Network will focus on 22 years of Big Show's pro wrestling career. Below is the live stream line-up:
* 2pm EST – Stone Cold Podcast: WWE Hall of Famer and Icon Stone Cold Steve Austin has a no holds barred LIVE interview with The World's Largest Athlete, The Big Show!
* 3pm EST – WCW Halloween Havoc 1995: The Giant battles Hulk Hogan for the WCW Title. Randy Savage faces Lex Luger. Sting and Ric Flair battle Brian Pillman and Arn Anderson.
* 6pm EST – SmackDown Flashback, 4/22/2011: Alberto Del Rio throws a Retirement Party for Edge. The Corre find themselves defending multiple championships. Rey Mysterio in action. (NEW)
* 7:30pm EST – WWE Swerved: Big Show becomes a bronze statue, a crazy fan invades the Performance Center, Becky Lynch and R-Truth set up a security checkpoint.
* 8pm EST – WWE Hell In a Cell 2012: CM Punk attempts to continue his historic run as WWE Champion when he faces Ryback inside Hell In A Cell.
* 11pm EST – Beyond The Ring, History of the World Heavyweight Title: The story of the one of the most distinctive and storied championships in the world of sports entertainment and the men who held it.
– As noted, WWE announced on Sunday that Summer Rae, Emma and Darren Young have been released from the company. Summer took to Instagram last night and wrote the following on her run with the company:
They say you'll never know the true value of a moment until it becomes a memory. Well that wasn't true in this situation. I knew the value of this moment, I knew the magnitude of this moment. I hear some of you say "but you didn't become champ", "you didn't get the push you deserved", "you didn't get a title run". But see, I got MY title. I became a WWE Diva.
———-
In this picture above, my in ring debut on TV, I knew the value of that moment. In that moment I became a WWE Diva. I could take a small, very small breath of relief because I did it! For so many years I dreamt of stepping onto that main stage of Monday Night Raw & then getting into that ring with these strong, beautiful, smart & courageous women. I wanted to be one of them. I knew I could be one of them! I felt it SO deep down in my heart. Once it happened I of course set more goals for myself within the company & trained harder to reach them. But the people that flood my comments with these things that I 'should have' gotten — you guys are missing the overall dream that I achieved. That I went to Monday Night RAW as a fan & sat in the crowd & watched the girls & wanted that more than anything I had ever felt in my body ever before. Then, I did it. I did it. I've wrestled in over 15 countries on 4 continents & made friends in fans all over the world. I have had the opportunity to live out my dream! And that is because God blessed me with obtaining my dream through hard work & determination. So please don't fight with one another about me & start boards about Justice for Summer Rae. Know that I DID IT! I am a WWE Diva, a WWE Superstar. And no one will ever be able to take that away from me!