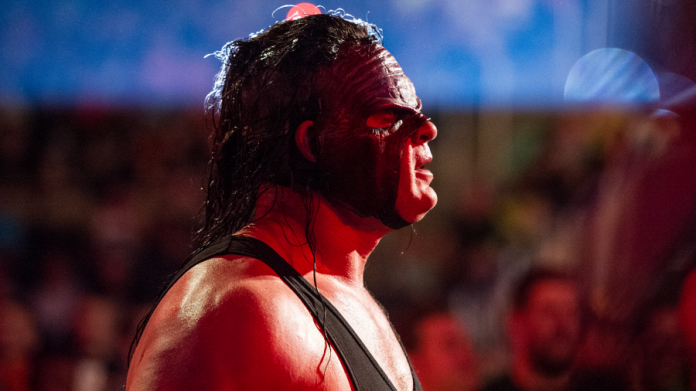 – Above is the latest episode of WWE's "List This!" with Greg Hamilton looking at 5 people you won't believe Kane Tombstoned – the Phoenix Suns mascot, WWE Hall of Famer Pete Rose, Mr. Swagger, The Bunny and a priest.
– As noted, this week's "Flashback Friday" programming on the WWE Network will have a "Today In History" theme. Below is the schedule for today:
* 3pm EST – WWE ECW, 10/5/2009: Despite his continued efforts to attain a shot at the ECW Title, William Regal's plans are thwarted by the return of ECW GM Tiffany. (NEW)
* 4pm EST – RAW Flashback, 10/5/2014: Dean Ambrose and John Cena's shared desire for revenge on Seth Rollins leads them to the main event as they are forced to coexist once again to take on Rollins, Kane, and Randy Orton. (NEW)
* 6:25pm EST – Prime Time Wrestling, 10/6/1986: Gorilla Monsoon and Bobby 'The Brain' Heenan host Prime Time Wrestling featuring The Hart Foundation, Billy Jack Haynes, and many more!
* 8pm EST – WWE Battleground 2013, 10/6/2013: Daniel Bryan vs Randy Orton for the vacant WWE Title. Rob Van Dam vs Alberto Del Rio for World Heavyweight Title in a Hardcore Rules Match.
– Noam Dar, Tyson Kidd, Apollo Crews and Titus O'Neil attended last night's Tampa Bay Buccaneers vs. New England Patriots NFL game. Below is a photo of the group, minus Dar:
#TitusWorldWide @ApolloCrews @TJWilson pic.twitter.com/zEqlKACI7R

— Titus O'Neil (@TitusONeilWWE) October 6, 2017
nae clue whits happening
Yella card ref huv a word
Carry On x#TNF pic.twitter.com/UOq2i5iUaA

— SUPERNOVA (@NoamDar) October 6, 2017