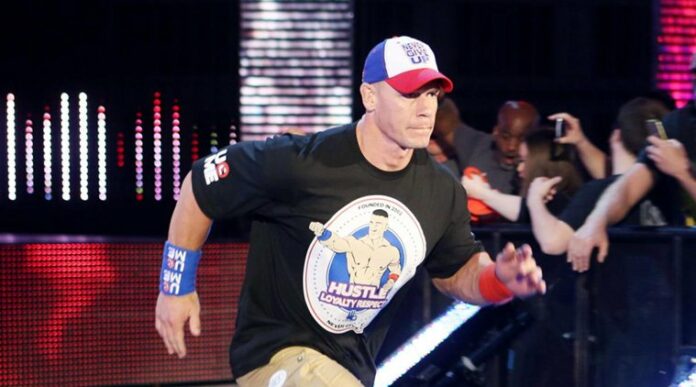 – As seen above, the latest episode of WWE's "List This!" features Vic Joseph looking at 6 surprising moves of John Cena.
– Chris Jericho recently spoke with the WWE website to discuss his band Fozzy and their "Fozzy Across America" tour at this link. Jericho had the following to say when asked if there's any reason why he's so prolific at this point in his life as it appears he's currently having a real creative boom:
"Yeah. It's just all these projects I've been working on [have been] years and years of work culminating over this month [and] next month. Chris Jericho's Rock 'n' Wrestling Rager at Sea, the cruise I'm doing, I've been working on that for two years. We finally just got it up and running about a month ago. All of those things that I've been working on have been in position and been part of what I've been doing, and it's come to fruition this month, next month and the month after that. It's a good problem to have. It's very busy, but that's the way I like it. And it's one of the only reasons I'm gone from WWE. It just felt like … these four, five things are blossoming as we speak. It's a busy time, but it's very rewarding creatively because I really went outside of the box and took a few chances on all of these things. It's a good position to be in."
– Sami Zayn posted the following on he and Kevin Owens hugging during their segment on Tuesday's SmackDown:
It was a cold day in hell.