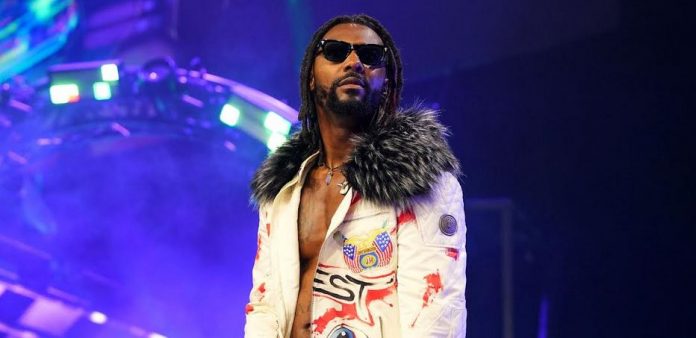 AEW star Swerve Strickland shared his vision for how wrestling can attract more female fans.
Strickland joined AEW in March 2022, and he is a former AEW World Tag Team Champion with Keith Lee.
Strickland recently suggested on the "Say Less" podcast that wrestling could benefit from embracing more romantic storylines.
According to the former WWE Superstar, this could help bring more women into wrestling's viewership. He went on to say, "Women get really invested in romance, not just a strong female character who can beat up anybody. Women get attracted and attached to, 'Oh, she was with him, he's with her, but he has a love triangle with her.'"
This isn't the first time Strickland has proposed this idea; he discussed it on an episode of the "Swerve City" podcast last month.
Strickland stated at the time that having romantic storylines would be "really tough to pull off," but believes it is possible with the right talent.
You can watch the complete podcast below: