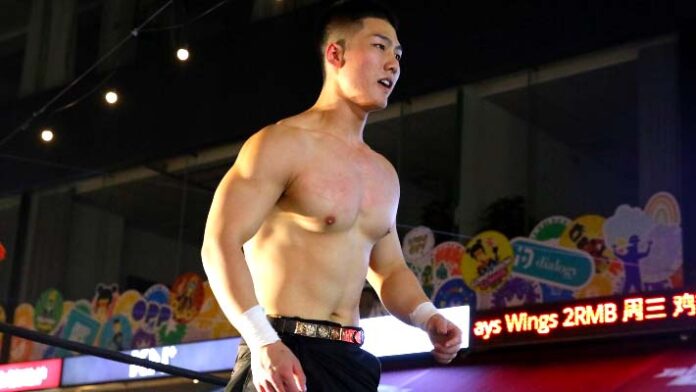 As the rest of the world makes its way into the growing nation of China, Tanglang Media is establishing itself as the leader in sports entertainment, MMA, and much more.
The company, based in China, may have its roots in the ring, but its reach extends far beyond the squared circle. Their sister company, Middle Kingdom Wrestling is the leader in pro wrestling in the massive Asian nation. They've been establishing a fanbase since 2015, but they seem to just now be really reaching their stride. With 2023 now in full swing, observers around the world expect to hear a lot more from this exciting organization.
Now, some of the minds behind that promotion are associated with Tanglang Media.
The different ventures have combined to introduce a new package of entertaining content to a burgeoning market in the Orient. With nearly 1.5 billion potential consumers, Middle Kingdom Wrestling promoter, Adrian Gomez says that Tanglang is the future for streaming services.
Gomez began living in China in 2010, and he says that the nation is hungry for exciting content. Particularly that of athletics and competition. With the long stay he's had there, it's easy to see that he has a pulse for what the public wants.
"I originally moved here on a bit of a whim" Gomez stated. "I moved to the city of Harbin after I saw it on a TV show. But, I had the bug to start a wrestling promotion of my own long before that. Eventually, I started checking into what all it would take to start a wrestling company in China."
Over the years, he's established new stars and his company has toured all over Asia. They've also hosted shows outside of the country, as well, and they look to expand even further in months and years ahead.
In essence, Middle Kingdom Wrestling is rapidly becoming the equivalent of WWE in China.
However, Adrian Gomez is also the head of Tanglang Media, along with his duties with MKW. Behind both of those separate – but cooperating – entities, he's rapidly spreading both their global fingerprints at the same time.
The company's platforms include projects outside of professional wrestling, including mixed martial arts and other combat sports. Gomez says that it won't end there, and there are plans to expand with other forms of art and entertainment. He sees Tanglang Media as an all-encompassing media company. The demand for this type of service is at an all-time high in China, and Gomez's organization plans on being at the forefront of the boom there.
Tanglang Media is on the cusp of innovation in terms of how they plan to present professional wrestling and other products
The company's focus on video streaming is what they feel will bring major opportunities for growth, domestic partnerships, and sponsorships. Gomez says the ultimate goal is to open up the market to all the possibilities the world holds for it.
"I really believe that as wrestling continues to establish itself in China, we look to integrate both of them together," Gomez said. "And we don't just put on wrestling shows. We promote a lot of different things – art, music, slogans, that's wrestling-related and aimed at a Chinese audience."
For years, the Chinese market has been difficult to penetrate because of limited access to international websites due to the country's 'Great Firewall.' Needless to say, that can affect the official distribution of content, which other organizations have shied away from.
However, Tanglang Media operates within the firewall, which exposes its clients to a huge market, and potentially 1.5 billion consumers. They also have a foothold with local personalities and media, which can open many doors for sports entertainment.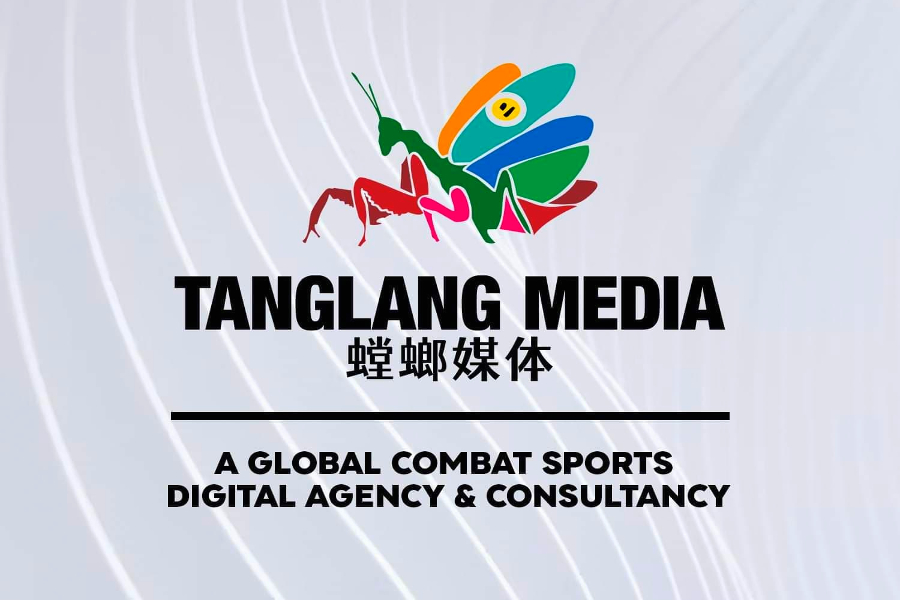 They also showed a lot of resilience under difficult conditions. Even the COVID-19 crisis.
"When COVID really took hold, China implemented a zero-tolerance policy, which really made the last nearly three years really difficult," Gomez recalled. "Essentially the idea – at least during the pandemic – was to create a system where if there was literally one case of COVID, just one case, then the city where that case was located would have to shut down."
"And as more COVID variants began to pop up, things got more and more difficult. Where (MKW) started out, we thought we would get locked down once every couple of months. Instead, we started getting locked down several times a month."
During this time, the promotion stayed alive by presenting an online show. As things have subsided, MKW is moving forward quickly in 2023.
While Japan and India are already invested in the mat game, Tanglang Media is breaking barriers in the country known as the 'Middle Kingdom'
For Adrian Gomez, the ultimate goal is to bring the most entertaining product they can while also sharing the beauty of Chinese culture with the world. He feels that geography is a factor in what really sets them apart.
"Thankfully, one of the most interesting aspects is the fact that we are located in China. That's kept people interested in us, watching what we do, and how we grow. We've had a lot of people take notice of us because they're curious. And what they're curious about is the potential."
"We're involved in so much more than just pro wrestling right now, and we are looking to expand even further. There's a lot of great material out there that's currently out there. If we can kind of find a way to promote China's values and come together with some of these companies, then it can be a great win-win for all of those involved."
"That's something that we hope to continue, especially now that the China COVID policy has flipped and everything is super open. I think a lot of people didn't see an end in sight. But to their credit, China has flipped it. Everything ended right away. It has just flipped, on January 8th."
If you are a fan of professional wrestling and combat sports, then it's probably a good idea to keep your eye on what's happening in China right now. Tanglang Media and Middle Kingdom Wrestling are laying it all on the line today, with an eye on tomorrow. They're looking to make a major marketing statement in the Eastern part of the world.
With Gomez's vision and a vast nation just waiting to be entertained?
It's hard to bet against them.