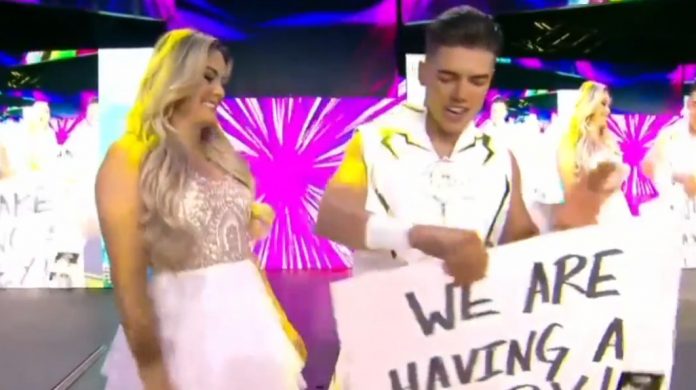 Despite her recently announced pregnancy, Tay Melo has assured fans that her ring career will continue.
Melo and her husband Sammy Guevara announced that they are expecting their first child during AEW Double or Nothing 2023.
Despite several examples of wrestling moms, some have speculated that Melo's in-ring career will be cut short if she becomes a parent.
Melo shot down rumors that her ring career is over on her Instagram Story.
She stated, "Definitely not, I don't understand why everybody thinks my career's gonna be over because I'm gonna have a kid. I'm gonna be out the same amount as someone that has like an ACL injury or surgery. I don't understand. But, well, it's not over, I'm coming back as soon as I can."
Tay was later asked how she feels about temporarily putting her wrestling career on hold. She stated, "I don't feel bad at all. Being a mom was always a dream of mine and I think it's the perfect timing. And I feel like it's gonna motivate me so much more to come back better and stronger. Imagine, just imagine with me, having a little one cheering for you in the crowd and you [turning to Sammy Guevara] holding a belt?"