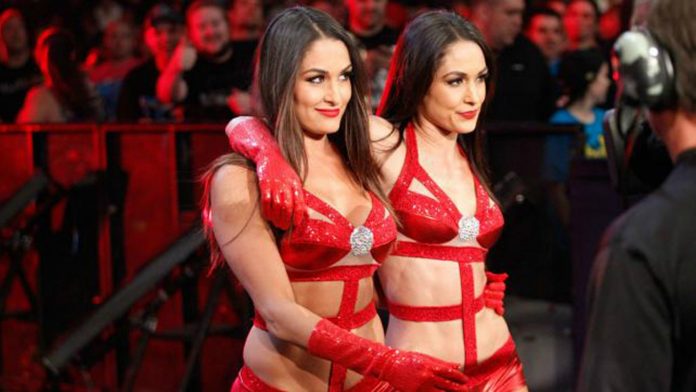 – As noted, IGN revealed the first 47 playable WWE Superstars for the WWE 2K18 video game earlier today. They also released the entrance video for WWE NXT's SAnitY, which you can see above.
– We've noted how Nikki Bella is expected to be at ringside for John Cena's match against Baron Corbin this Sunday at WWE SummerSlam in Brooklyn. It will be interesting to see if Brie Bella is at ringside with her as PWInsider reports that Brie is being brought into New York City for Total Divas filming this week. We've noted how Brie has been training for her return to the ring but there's no word yet on when that return might happen.
– Seth Rollins posted the following gym clip today as he prepares for Sunday's SummerSlam pay-per-view. Rollins will reunite with Dean Ambrose to face RAW Tag Team Champions Cesaro and Sheamus.
Supposed to be powers. Not quite powers. 195. #summerslam ain't ready.