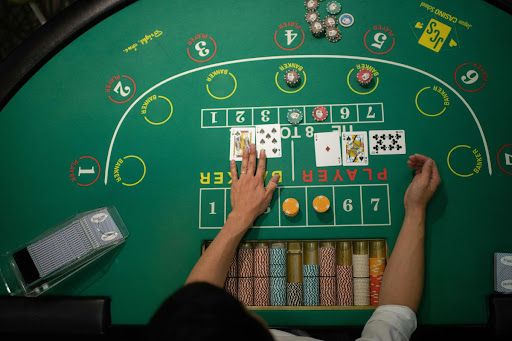 Many will say online gambling is still new, but after a decade, it is more than obvious how this industry is no longer a novelty. With 10 years behind its back, it is well established and highly regulated, with immense growth potential. Websites like Vulkan Vegas pl have made it possible for gamers all over the world to enjoy gambling in just a few clicks, but that doesn't mean there is no space to evolve.
Online gambling expert Anna Rosak (read her full bio here) is pretty convinced online casinos have found their spot under the sun. Regardless, she also believes there is a lot of room for improvement: "Casino users are getting more and more demanding, as they know what they want and won't settle for less. There is a big challenge in front of companies who want to remain relevant."
To help us understand what she's talking about, this online gaming expert provided us with an extensive list of new trends and opportunities that can help everyone step up their casino game.
Virtual Reality Changes the Way We Look at Casinos
"I'll admit, VR has been a big deal for quite a while now, yet it never seems to go mainstream", says Anna. In her opinion, the main reason why VR still hasn't become an essential part of gaming equipment is the high price. For instance, to purchase the entire Oculus setup, one has to be willing to pay more than $1,000.
"As soon as the prices drop, we will see an increase in the number of casino VR games, as well as VR users. Still, casino companies must be ready for it, and not wait for the competitions to become aware. The early bird takes the worm", Anna is convinced.
Artificial Intelligence as the Best Customer Service
Another popular buzzword is artificial intelligence or AI. When we hear this term, most of us envision robots, and special devices that can rebel against humans, but Anna Rosak thinks we are far from that, as AI is still pretty much algorithm-based. If all this sounds Greek to you, we have an explanation.
"AI has the incredible capability to learn. For instance, special algorithms can remember that you played blackjack before, and will offer you more blackjack games upon your next visit to the casino", simplifies Anna.
However, AI technologies are not limited only to the gaming portfolio. They can learn about your deposits, preferred withdrawal methods, how long have you been hanging out at an online casino – and all that information can be utilized to make you a more satisfied customer.
"The big question remains on who will use the data collected and in what manner. I believe there should be at least some sort of regulation involved, to prevent data trafficking and privacy breaches", demands Rosak.
New and Unique Payment Methods
Our gambling expert also predicts that casino companies, which can't keep up with the latest payment trends on the market, won't be able to keep their customers. "Visa, MasterCard, and even PayPal – they are all nice and safe, but they can be horribly expensive", Anna is honest and speaks without any hesitation.
"Look, I get it. They are convenient. But, all those fees, and rates, and even long processing times. Modern gamers hate that", she gets louder and louder. If you ask the gambling expert, the future will be all about alternative payment methods that deliver a fast, cost-efficient, and simple user experience.
"If I can make a money transfer in a minute at no cost, why should I use the method that asks me to pay $5 and wait for five days", Anna wonders and adds how modern e-wallets, and vouchers are pretty regulated, just like traditional payment methods gamers are slowly abandoning.
Regulatory Network Across the Globe
Last, but not least opportunity for gambling companies are regulatory systems. By this, Anna not only means local governments and official authorities but also special organizations that collaborate with casinos in order to elevate the level of safety.
"Before you can blink twice, customers will ask for additional seals of approval. Yes, Malta Gaming Authority, UK Gambling Commission and other official legal bodies will remain as relevant as ever, but I notice the importance of specialty organizations is increasing", reveals our expert.
Special, independent watchdogs, are usually focused on games testing, fairness, and implementation of the latest responsible gaming tools. They set high standards for companies across the globe, and never hesitate to warn customers in case something's wrong. "In the past, such organizations would be a butt of a joke, but modern consumers not just want to see you pay all the taxes, but also want to know that you have been audited and tested by multiple sources, so they know where their money is going", concludes Anna.