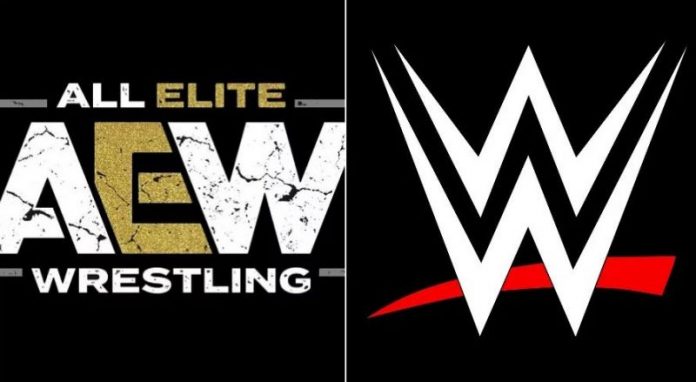 According to experts, AEW has narrowed the rating gap with WWE and has power in TV agreement renewals. In an interview, Tony Khan, the company's founder and CEO, explained his plan.
Tony Khan is reluctant to discuss World Wrestling Entertainment.
Perhaps it's more accurate to say he'd rather be discussing All Elite Wrestling, the organization he formed in 2019 and has swiftly evolved into a viable challenger to Vince McMahon's WWE.
Bouts in the AEW schedule are increasingly becoming popular, and could soon find themselves in most of the top sportsbooks. Currently, bonus-kampanjkod.se brings the greatest entertainment opportunities for new and veteran bettors of wrestling and other popular sports.
During a recent interview with Insider, Khan said, "We have so much great growth happening at AEW and I want to focus on us."
But Khan, the son of Shahid Khan, the wealthy co-owner of the Jacksonville Jaguars NFL franchise with Tony, is well aware of his biggest rival and can't help but engage in a little smack talk now and again.
After WWE's October 15th event was extended due to popular demand, Khan tweeted, "I saw you're doing a half hour head-to-head with us. I can't wait to finally beat your main show head-to-head. It's been a long time coming."
WWE has dominated the sport of wrestling for decades. However, Khan, a long-time wrestling enthusiast, spotted an opportunity a few years ago.
"There were so many wrestlers without a contract or their contract was ending by 2019," Khan said.
Khan claimed he had many meetings with WarnerMedia officials in 2018, when AT&T's purchase of Time Warner was nearing completion, about launching a new wrestling show that would subsequently be branded "Dynamite." The show was only given the go light when he contacted his father during Christmas 2018 and signed talent. In October of this year, it premiered on WarnerMedia's TNT network.
"My dad expected it to fail but I convinced him to take a leap. He gave me the money because he said I'd inherit it anyway so I might as well 'blow it now,'" Khan said.
In many ways, AEW's rapid rise has positioned it directly against WWE.
The organizations were "neck-and-neck" in the ratings fight between WWE's "Monday Night Raw" and AEW's "Dynamite" on Wednesdays, according to Sports Illustrated last month.
WWE shifted their "NXT" program from Wednesdays to Tuesdays earlier this year after "Dynamite" surpassed it in the ratings.
Last month, AEW's debut event in New York City sold out, with over 20,000 spectators filling Arthur Ashe Stadium. Wrestler Eddie Kingston declared that "New York is now AEW's town," making reference to WWE, which is located in Stamford, Connecticut. Former WWE superstars Bryan Danielson and CM Punk have joined the company.
"I think AEW is on WWE's radar," said Brandon Ross, LightShed Ventures analyst. "Vince will make the necessary adjustments that he felt they didn't have to make when there wasn't any competition."
AEW has closed the gap with WWE in terms of popularity
On October 15, when WWE's "SmackDown" and AEW's "Rampage" aired simultaneously, "Rampage" won the 18-49 demo over "SmackDown." Despite appearing on FS1, which reaches significantly less households than "Rampage's" network, TNT, "SmackDown" did outperform "Rampage" in total overall viewers.
In January 2020, three months after the premiere of "Dynamite," AEW signed a four-year agreement with WarnerMedia for $175 million. Experts believe that if AEW can maintain its popularity, it will be able to go for better terms.