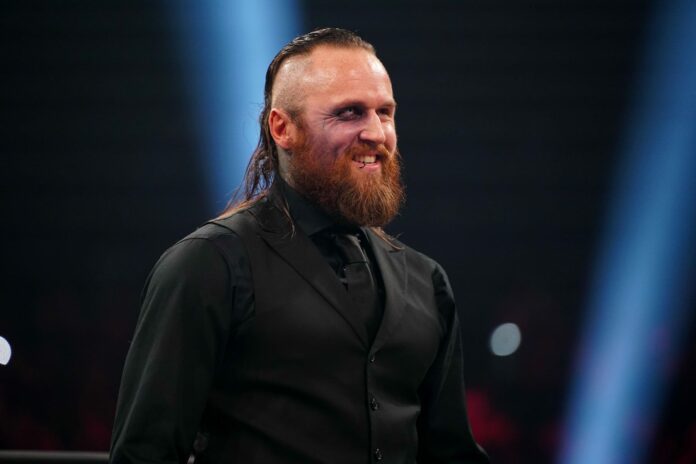 One of the intriguing aspects of the competition of the pro wrestling industry since the launch of All Elite Wrestling, which is the first comparative competition in the business since WCW folded, is that it gives the talent more options, both for their career trajectory and the money that can be made. As much passion and determination that are shown that can legitimately be an inspiration, it's important to remember that pro wrestling, especially on a national level, is a business. Revenue and profit are what are the ultimate measures of success. To put it in perspective, outside of a few rare exceptions, nobody chose to go to TNA over WWE in the 2000s because the bigger platform and the better money was made under contract to Vince McMahon. When WWE wasn't an option or when talent were released, they often became a flavor of the month in TNA, as there was a point in time when a cast of former WWE stars became a regular portion of Impact programming with who was the next released star to debut. Instead of that, the dynamic of the business is completely different because now, talent are choosing between All Elite or WWE. With Triple H taking over the company in recent months, there was yet another shift, with some of the guys that were released during the pandemic "budget cuts" either being brought back or those in AEW interested in a potential return to WWE.
It creates a fun dynamic and keeps each product fresh, but it also creates questions about the contracts signed and how each situation should be handled, both by the talent and the promotion.
First, it should be noted that the "grappling" for leverage on contracts in pro wrestling has existed as long as the sport has drawn fans to the box office. In many cases, the promoter inherently has the advantage because of the capital and the platform an organization has, but that's not always the case, which is why it can be such a debated issue. There really are two very harsh sides of the coin on this situation. On one hand, pro wrestlers are independent contractors, and there's no pension plan or retirement fund waiting for them when they hang up their boots. How in the wide world of sports pro wrestlers are still classified as independent contractors is a different debate for a different time, but the bottom line is, pro wrestlers have a specific time frame to maximize their earnings and the ability to make the most money possible is what can offer financial security after they retire from the ring. So, from what perspective, you can't blame the talent for using every card they can play to make more money because the promoter isn't going to pay the mortgage after their contract expires.
At the same time, if a wrestler is too difficult to do business with, it can significantly damage the promotion's ability to draw the money that everyone wants to make for their piece of the pie. Ultimately, the willingness to do business is what draws the money so there's a fine line between when a talent wants their fair share and when they prevent a bigger draw at the box office. WCW is a prime example of how those with the "that don't work for me brother" mindset helped the company fall off a cliff before it went out of business.
There are different viewpoints on how contracts should be handled and there are valid points on each side of the debate. The Wrestling Observer's Bryan Alvarez made a very good point on the Wrestling Observer Live program that when a wrestler signs a multi-year contract, they know what they're getting into and that they made a commitment to work for a company for the length of the contract. Granted, we know that the company can terminate the deal at any time, and while that might not be considered fair, the talent knows the terms of the contract before they sign it.
WOL: Bryan Alvarez on contracts.

Listenhttps://t.co/6ALYJcgkmW

Watchhttps://t.co/mYdKSjV7fmhttps://t.co/UKafFgNEyahttps://t.co/P8FoqU7X4a ( Subscribe! ) pic.twitter.com/0OhFHj7WW5

— Wrestling Observer (@WONF4W) September 26, 2022

Alvarez made a perfectly reasonable argument that when you sign a deal, you should be held to those terms, otherwise what's the point of a contract? The counter point to that is, you can't force someone to show up if they simply refuse to work there, and you have to weigh the pros and cons of keeping someone under contract that doesn't want to be there. In some ways, it's better for the company to give someone their walking papers if they don't want to be there. I'm not sure there's a definitive right or wrong answer so prehaps, it's best handled on a case-by-case basis.

Recently, two names from The House of Black faction, Malakai Black and Buddy Matthews, were rumored to have requested their release from AEW. Both were featured stars in NXT during the Triple H regime of the brand, which led to speculation that the pair wanted to leave All Elite to return to WWE. The Wresting Observer's Dave Meltzer reported that Malakai signed a five-year deal with Tony Khan, which would mean that he still has several years left on his contract. Reportedly, Matthews signed a three-year contract. At least on the surface, it appears that Black's possible exit is what led to Matthews requesting a release as well. Granted, it doesn't make sense to continue the stable if the leader leaves the company, but that doesn't mean that Brody King isn't still a valuable asset. It was very interesting that Malakai went on Instagram live, disputing almost everything Meltzer reported on the situation. Black said that his contract wasn't for five years and that he wasn't released from his AEW deal, but rather requested time off to deal with personal issues. It could all be a smoke screen, but is another reminder that more often than not, internet speculation should be taken with a grain of salt.
Malakai Black just went live on IG & went off on a rant confirming & shutting a lot of things down.

Including receiving death threats, still with AEW, contract was not 5 years long, says the dirtsheets don't care about anyone's mental health.

Thread of whatever I could capture: pic.twitter.com/zvdhBdY0tW

— Wrestle Ops (@WrestleOps) September 27, 2022

Despite it being a complex scenario, my two cents on this is rather simplistic. Assuming Malakai Black is actually still under contract to AEW and didn't request his release, the speculation of his status is moot. Buddy Matthews is a talented in-ring performer, but his level of star power doesn't justify the hassle of a contract dispute so if he wants to leave, grant his release. Even if Buddy Matthews returns to the WWE, his impact would be minimal, especially with the amount of recent returns. That's basically why the requests for a release might be handled on an individual basis. If a promoter is going to invest the TV time and the promotional dollars into a talent, particularly for a major angle that will build to a pay-per-view, there must be some level of assurance that talent is going to do business. This is why the MJF controversy from a few months ago might've sent a terrible precedent since it lets the roster know that if they aren't happy they can get what they want if they simply refuse to show up for the events.
As I said, this argument about leverage between promoters and wrestlers has always existed, but the prehaps the most intriguing aspect to the current rumors is how the situation evolves and if there will be more requests for releases in the future, particular with how there's a more favorable view of the prospect of success in WWE since Triple H took over the company.
What do you think? Share your thoughts, opinions, feedback, and anything else that was raised on Twitter @PWMania and Facebook.com/PWMania.
Until next week
-Jim LaMotta
E mail drwrestlingallpro@yahoo.com | You can follow me on Twitter @jimlamotta