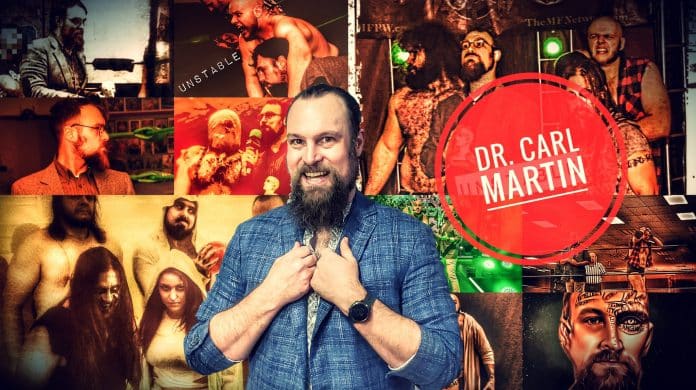 The term psychology within the genre of professional wrestling, as unconventional as it might sound, does have its ties to the traditional sense of the word. Granted, Sigmund Freud wasn't going to critique the form of the body slams of George Hackenschmidt and Karl Gotch, but the use of human emotion always remained a key to not only the survival of sports entertainment as society evolved, but also gave the sport the ability to thrive as a part of pop culture. The building blocks of the pro wrestling narrative and thus the foundation of the entire industry are based on human psychology.
There was a reason that Bruno battling the menacing foreign villains was a top draw in the midst of the cold war. The same way that as society evolved to a more sophisticated narrative, those foreign acts slide down the card to make room for the pop culture fads of Rock N' Wrestling in the 80s, which allowed the heels to be more complex, garnering jeers as a result of their actions, not simply what country they were from. At a time when Marylin Manson sold five million albums, Howard Stern had 20 million listeners daily, and Jerry Springer had uncensored pay-per-view specials, society was ready for the edgier wrestling product of the late-90s. In a post-9/11 world, more traditional hero roles made a comeback with Hustle, Loyalty, and Respect as a motto for a softer image of sports entertainment to allow for an escape from the harsh reality of the real world for the audience.
Make no mistake about it, as different as each era was and how the events of society shaped them, the use of psychology, the ability to get the audience emotional invested in the product, was key for the revenue at the box office for pro wrestling.
Who better to understand the psychology of the human mind and thus the way to use those skills to connect with the audience than a real-life psychologist?
Carl Martin, a Philadelphia-based pro wrestling manager, is a legitimately licensed and practicing mental health professional, focusing on the trauma, rehabilitation, and clinical aspects of the field. With a decade of experience as a counselor, Martin has a Master's degree in his area of expertise from Penn State University, which he obtained after he served in the US Army.
But, his pursuit of psychology wasn't purely a capitalist career move, he had a much deeper personal connection to therapy that allowed him to realize just how important mental health advocates can be in someone's life.
"The career stemmed from my own experience with a counselor that save my life as a kid. My father passed away when I was 13 and I began my battle against depression. That counselor helped to save my life, and I hoped that I could have the same impact for someone else," Martin explained.
Very similar to many that venture into the over-the-top world of the grappling arts, Carl was a huge fan for the vast majority of his life, watching all the major stars from different promotions throughout the history of the sport. Despite already being established and successful in his chosen profession, Carl wanted to give his passion project a chance.
"I was fulfilled personally and professionally as a therapist, but still needed an outlet for creativity and connection," he explained.
He found the famous Monster Factory training facility and embarked on a journey to learn the grappling arts. While training on the canvas and making progress as an in-ring athlete, Carl soon realized that the combination of injuries he sustained during his military service and the toll that pro wrestling can take on the body wouldn't yield the longevity that he wanted for a new chapter in his career.
As a naturally gifted and intelligent speaker, Carl decided that a manager role would be the best way to utilize his abilities in the sport. His level of in-ring training would allow him to get physically involved if the story called for it, but wouldn't cut his career short with an increased level of wear and tear that is often associated with full-time competition. Of course, every great manager has a signature persona, and Martin decided to use this background in the mental health field to blend two of the genres of entertainment that drew him into fandom.
"I was able to begin merging my love of wrestling with another of my loves, horror movies. The character is an amalgamation of several horror-based characters and themes, including Dr. Loomis of the Halloween series, and Brad Dourif from Alien Resurrection. With my own flare for weird and a lack of fear from embarrassment, I was able to create a unique and entertaining character," Carl explained.
Martin was paired with Geddy Cahoon and Mike Dobbs, and the trio zigzagged around the northeast independent circuit, gain notoriety in the process. Martin, with his team that resembled the cast of One Flew Over The Coocoo's Nest, were featured in a PWI feature about potential in the future following an ROH seminar.

"We meshed into a unique presentation that could do different and unique things. My biggest accomplishments include being able to share the ring and train with so many amazing talents that I have seen grow into true talents in the wrestling business. Seeing their success is motivating for me and pushes me to want to do more," Martin commented.
Many pundits cite Martin's authenticity as a persona to be one of the main aspects of why he became such a valuable commodity among the independent scene. The Dr. Carl character immediately projects a level of importance onto the portions of events where he's involved with well-produced vignettes to further storylines and a measured approach of how to be an asset at ringside.
Dr. Carl Martin Interviews Xander Alexander
"No Love Lost" 2023#atlanticallstarwrestling #aaw #indywrestling #xanderalexander #drcarlmartin @KinG_QuaY_23 @DrCarlMartin pic.twitter.com/Okh9sF93Az

— Atlantic All-Star Wrestling (@atlanticallstar) March 18, 2023

"I hope to leave a positive mark on the wrestling business and to use my talents to improve the experience for everyone because wrestling is for everyone. I want to help bring that message and boost the characters by adding depth and understanding from a psychological perspective," he remarked.
Professional Wrestling Mental Health Q&A!

🔗 https://t.co/7pqtRfvPw5 pic.twitter.com/Ho8LuJZ4R6

— YouAreLoved (@youarelovedlife) March 17, 2023

Despite the villainous on-screen presentation and his wrestling teammates that often cause mayhem in the ring, the real-life Carl Martin is involved in several mental health support projects and seminars for those in the wrestling business.
"I hope to help the people that have sacrificed for the fans to be able to enjoy their memories and experiences," Martin concluded.
For more information about Dr. Carl, You can follow him on social media Twitter: @drcarlmartin Instagram:@DocCMartin
What do you think? Share your thoughts, opinions, feedback, and anything else that was raised on Twitter @PWMania and Facebook.com/PWMania.
Until next week
-Jim LaMotta
E mail drwrestlingallpro@yahoo.com | You can follow me on Instagram & Facebook @jimlamotta89