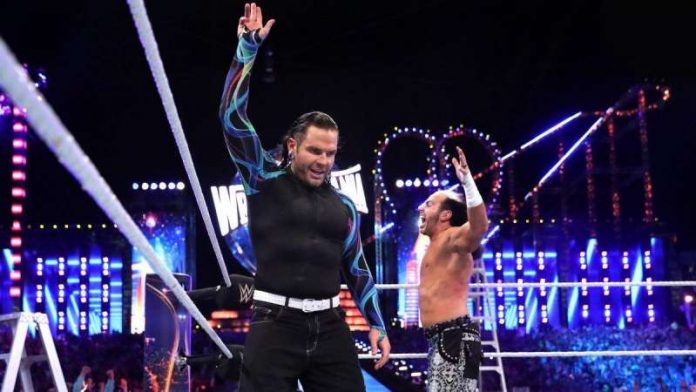 – GFW/TNA held its first house show in almost two years tonight in Long Island, NY. Below is a video clip from the show:
Incredible move by @IMPACTWRESTLING own @therealec3 @TheRealMorrison @TheEliDrake #gfw @GFWWrestling pic.twitter.com/pSe9YjpMJc

— drjonosuave (@DrJonoSuave) 5 August 2017
– Reby Hardy published a screenshot of GFW reaching out to Jimmy's Seafood about a possible partnership. The restaurant said that they would talk when GFW allows the Hardys to use the 'Broken' gimmick.
"#BuildingBridges" ? @JimmysSeafood pic.twitter.com/7lwNC3fB2d

— Reby Hardy (@RebyHardy) 5 August 2017
I want to thank the World Champion of restaurants, @JimmysSeafood, for having #HouseHardy's back & for ALWAYS being so good to us. https://t.co/hJGqW2Rn5K

— REBORN by FATE (@MATTHARDYBRAND) 5 August 2017