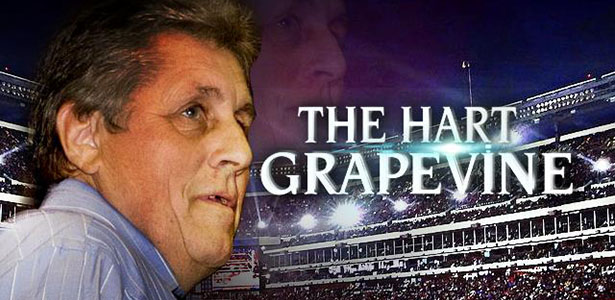 As WrestleMania season approaches, one of the big questions looming this year is the potential participation of Shawn Michaels. As we all know, Shawn Michaels has vowed never to wrestle again (probably having lost his smile once again), yet for some reason has been teasing a match with protégé Daniel Bryan since October.
I have known Shawn for years and seen the evolution of a very talented in ring performer who when given the opportunity to do whatever he wanted, was able to create magic in the ring, yet when told he couldn't have what he wanted, would act like a child, either phone it in or as in most cases throw a temper tantrum and go home. Yet on the other side of that, Vince McMahon was always ready to welcome "his boy" back with open arms.
As I reflect back on the last years of HBK's career, not much had changed. When he was able to work programs with friends like Triple H, Undertaker, John Cena or JBL, he was happy and would enthrall audiences with career performances. But when asked to help elevate new and younger talent like Shelton Benjamin, Legacy or Hart Dynasty, Shawn would revert to his old form and call in his work.
As we come to such a monumental anniversary as 30, I feel as though it should be all hands on deck to celebrate 30 years of WrestleMania and utilizing many greats from the past as possible. Mr. WrestleMania himself, Shawn should be involved. For someone who has claimed such passion for wrestling, I feel in some ways Shawn has taken more from wrestling than he has given back.
I think Shawn forgets he wouldn't be able to call himself "The Main Event" if it wasn't for my brother Bret elevating him to become a top star. As Bret did also with guys like Steve Austin or Owen. I feel as though if Shawn wanted to cement his legacy to a new generation of fans, with more than his pathetic Duck Dynasty impersonation, he needs to have that one last great match where he gives back to the business that made him by passing the torch to a new star.
Whether it be Daniel Bryan or CM Punk or a combination of both alongside DX running mate Triple H, WrestleMania 30 really should include Mr. WrestleMania Shawn Michaels.
For more chatter please be sure to follow me on twitter @SmithHart1 and post your thoughts, opinions, feedback and comments below.