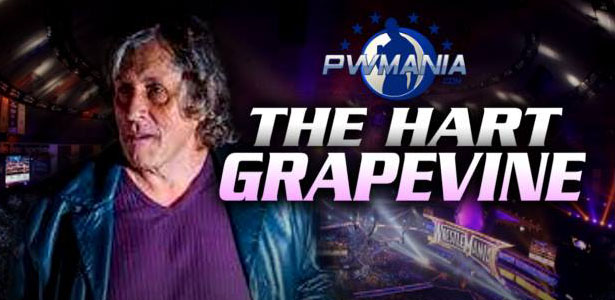 I've heard some criticism from my outspokenness of today's modern incarnations of independent wrestling and the comparisons I give it towards the territory system of my generation. Some say I'm bitter and outdated, which is contrary to the truth. I am far from bitter as I feel sadness more than bitterness.
I realize what wrestling still can be and feel sad that the short-sightedness of today's generation will prevent them from ever being able to enjoy the benefits of the true territorial systems. I need to emphasize that this is not a criticism of the talents that flood the indies as I will be the first to advocate that there is an ocean of talent globally that deserve so much better.
My criticism is to the "mark" promoters that each think they are going to be the next Vince McMahon and say stupid things like "they don't know my vision" and "I'm building a brand". Clichés that overflow the thousands of independent wrestling dis-organizations worldwide. Many may think that men like my father ran their territories on their own and that couldn't be further from the truth. In fact while my father was the head of the territory and made all the crucial decisions in terms of business and creative, my father would rely on men like Al Oeming and Mike Dulat in Edmonton or Ned Powers and Bob Leonard in Saskatchewan or Bruce Allen & Gene Kiniski in Vancouver.
While my father asserted control of the territory he worked with the local promoters to build up the territory and in the process over the course of nearly 40 years was able to gainfully employ dozens, maybe even hundreds of people on a full-time basis including myself and my 11 siblings. This was the formula that circulated throughout each territory in the NWA. One person would run the territory as a whole, while the local promoters would be in charge of the various towns and the promotion and media therein. In today's modern environment, nobody can work together. When one wrestler doesn't agree with someone else's creative decisions they dig their heels in and start their own Independent.
Let me use the province of Ontario as an example as it is a prime example of a region that could easily be converted into a full-time territory, as the talent and the market is available, but the leadership and co-operation is not. I've spent a lot of time working and learning in Ontario. I have many friends involved in the local community including wrestlers, promoters and fans. But trying to get any of them to work together is a near impossible task on par with winning the lottery.
Let's suppose for a moment that former TNA producer Scott D'Amore was willing to run the territory as the head or even perhaps my friends Jian and Page Magen. Then let's suppose George Menezes ran in Mississauga, Jesse Scott ran in Niagara Falls, Greg Boddam ran in St. Catharine's, Jet Starr ran in Keswick, Adam Miller ran North Bay, Jan Murphy ran Kingston, Julian Micevski ran Hamilton, Roger St. Onge ran Barrie, John Edwards ran Collingwood, Devon Nicholson ran Ottawa, Ruffy Silvertsein ran Newmarket, Jay McDonald ran London, Ricky Johnson ran Scarborough and Chris Mysterion ran Toronto and perhaps even Brett Stymus running in Buffalo.
16 major cities running under one banner with one roster and one leadership basically creates a full time territory. Add in spot shows in various towns, Ontario could theoretically run almost every day each month and never repeat the same town. With talents like Tyson Dux, Cody Deaner, Petey Williams, Michael Elgin, Crazzy Steve, RJ City, Ethan Page, Josh Alexander and The Flatliners available, capable and deserving to work in the area and maybe even the potential of other former locals like Rhyno, Alex Shelley, Chris Sabin, Highlanders, Angelina Love, Eric Young, Zach Gowen or Bobby Roode, there is no reason a full time territory couldn't thrive and prosper with proper leadership and co-operation.
This formula is ultimately the same wherever Independent wrestling exists worldwide. I need to give credit to men like Danny Warren in Winnipeg who has begun implementing this formula or the team that run 2CW in upstate New York. I also feel I should give credit to the team of wrestlers who have organized and developed Pro Wrestling Guerrilla in Los Angeles. Despite not having a touring product, they have put egos aside to work together and build a great product. Likewise Eric Pleska and his team have put together an excellent product in the New Jersey/New York area. I'd also like to give credit to Tommy Dreamer and the team he has assembled with House of Hardcore as former writer Joe Franciosi pointed out, he and Jeff Jarrett are the only current superstars really putting their money where his mouth is.
Although I'm not as familiar with the crews in the United Kingdom, I understand they have a few promotions that have begun to implement this formula. But from my understanding these are the exceptions. When I think of the abundance of talents and markets that are available in areas like Florida, Texas, Illinois, Pennsylvania, California, Quebec, Tennessee, Georgia, Maritimes and here in Alberta, it truly is sad that people put their own egos above working together, keeping the business down and disappointing fans and future superstars alike.
When your shows are in front of 50-250 fans you are not a superstar, so you shouldn't act like your better than anyone. It's one thing for someone to run one good show per month. I hear this from die-hard Indy fans all the time. Now what if they ran a full time schedule every month like that, providing full-time entertainment for all the superstars. If every region globally could drop their egos and work together, we could re-build and rebrand the indies in a short period of time. If this were to occur on a global platform and the territories were re-built, perhaps this as a grass roots campaign could be enough to build a national NWA-style product that eventually might provide a viable alternative to WWE. I don't high five mediocrity and if you value your company simply off the basis that your better than the promotion running on the other side of the city than you've already lost the battle.
I am a big fan of the potential that exists within the modern wrestling scene and I do not fault Vince McMahon for elevating the bar, but I do fault the rest of the business for not putting egos aside in order to rise to the same level. Resources are scarce so in order for everyone to benefit, we need to share the resources and work together. Instead the wrestling business today feels like the Walking Dead where smaller groups wage war against one another trying to hoard the few resources that remain. So the next time you think that my articles sound like the ramblings of a bitter old man, ask yourself, are you happy with mediocrity or do you demand better?
What do you think? Comment below with your thoughts, opinions, feedback and anything else that was raised.