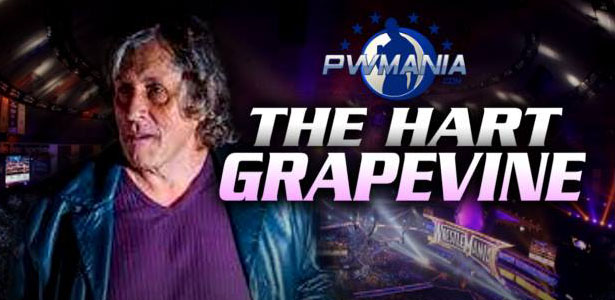 I've tried not to be overly disparaging of TNA these last few months. No one wants to see jobless and the amazing talent both past and present certainly does not deserve what has truly been an obvious case of poor management. Ultimately with the Spike deal about to end, TNA seems all but finished.
Though rumored to be negotiating earnestly and fiercely, with multiple networks including Spike, I see no indication that any of these negotiations would be anything more than a temporary fix to extend the life of the company by mere months. I could be wrong and I hope I am, as nothing would be better than to have a thriving company providing decent livings for a wealth of talented wrestlers looking simply to professionally ply their trade.
The most unfortunate part of all of this is that after the spectacular failures of both WCW and TNA, major networks will be even more resistant to working with any non-WWE entities on a national professional wrestling product, which will make it harder for the next generation to make a living. I could condemn Dixie Carter as much as anyone, for the demise of TNA, especially as she has made herself so insulated from solutions and meanwhile condemned her own company. The wealth of a socialite is not commensurate with the proficient promotion of big time wrestling. It's great that the Carters stepped in to save TNA in its infancy and use their wealth to keep the young organization struggling, but that's where their involvement should ideally have ended.
Sadly like many startups of the last 25 years, those that have the resources don't have the intelligence while those that have the knowledge and wisdom don't have the resources. During its 12 year history, TNA has gone through multiple changes, incarnations, facelifts and even innovations, but has consistently been missing one key ingredient: LEADERSHIP. Currently it seems as though Bound for Glory will be the companies final "major" event, before fulfilling what's left of their television contracts.
Unfortunately, zero effort has been placed on what was once hailed as TNA's flagship event. Many of the company's top stars have either been quietly released and/or are presently injured and the card for this once heralded event is Bound for Disaster. I'll be completely honest in that I have myself long since given up watching TNA and am not current with storylines and angles. However I'd like to spend the rest of this article proposing my conception for that final Bound for Glory event could have been. I realize that inside-politics, injuries, contracts, finances and storylines would negate many of my ideas, I suggest that even in the ominous thirteenth hour only the best and most sensational show of all time would have a chance of inspiring an objective philanthropist/angel pick up the pieces that fell from Panda's paws.
OPENING MATCH:
HOMICIDE vs. LOW KI vs. TJ PERKINS vs. AUSTIN ARIES vs. TIGRE UNO vs. CHRIS SABIN = ULTIMATE X
I would begin the event with the flagship match that was a unique innovation for the light heavyweight division that was the driving force of TNA during its junior and sophomoric years. I realize Sabin is no longer a part of TNA, but I feel his return would be warranted as he was one of the pre-eminent athletes that built this match in the first place. Properly produced by a veteran like Jerry Lynn, this could leave fans breathless with the frenetic feats of athleticism of these men.
ETHAN CARTER III vs. MR. (KEN) ANDERSON
No one has been a better example of what is possible in TNA in the last year than Ethan Carter III. Meanwhile no one has been a better example of wasted potential in TNA than Anderson. Together I think they could show the limits of possibility if you allow talents to get themselves over.
KENNY KING & MVP vs. CHRIS MELENDEZ & JESSE NEAL
Once again I realize that Jesse Neal is no longer in TNA. I have heard that a controversial angle recently was produced between King and Melendez. This, in a short match would I feel, show the social conscience in the soft underbelly of TNA. Granting our brave soldiers ultimate glory in the ring in the defeat of a ruthless villain combo couldn't help but establish a permanent rapport with sponsors, executives, investors and fans.
AWESOME KONG vs. DIXIE CARTER & ROCKSTAR SPUD
One of the more impossible matches to even consider, but I know the fans are smarter than Dixie has ever given them credit for. They know the reason the company is in the perilous state that it is, is due to her ineptitude. Although Kong is far removed from the company, it was her dominance in the mid-2000's that helped establish the dominant Knockouts division that was once the crown jewel of TNA. Although I would book much of this match to be Kong vs. Spud, one high-spot at the end that includes Dixie would be ultimate vengeance on one of the primary destructors of the company
ALUMNI BATTLE ROYAL
Participants: ERIC YOUNG, ABYSS, BRUTUS MAGNUS, RHINO, TOMMY DREAMER, D'ANGELO DINERO, JUDAS MESIAS, DOUGLAS WILLIAMS, HERNANDEZ, JEFF JARRETT w. KAREN JARRETT, MATT MORGAN, CRIMSON, CODY HALL w. KEVIN NASH & SCOTT HALL, SCOTT STEINER, KEN SHAMROCK, MONTY BROWN, PETEY WILLIAMS, GUNNER, SAM SHAW, AMAZING RED, CHRIS HARRIS
What better way to celebrate the rich history of the company than by displaying proudly those who were in the trenches. I would pick Eric Young to win, not only for sentimental reasons (my protégé!) but also because he has been one of the most independently successful stars in the company's brief history.
TEAM 3D vs. YOUNG BUCKS
Although I never put much stock into TNA's hall of fame, Team 3D has been a foundation in TNA for more than half of the company's existence. Bully Ray was able to reinvent himself and become a singles superstar. Although the Young Bucks time in the company was brief, they are without a doubt one of the more popular tag team combos not only in the company's history but also in the entire wrestling business today. I think this would be an incredible match reminiscent of the early days of the Dudley Boyz vs. Hardy Boyz program.
GAIL KIM vs. ANGELINA LOVE
I don't know if these 2 ever feuded in TNA, but in my humble opinion, these 2 young Toronto girls, have consistently been the best of the best of TNA's once incredible knockouts division. No other two could better represent the company in its swan song than these proud warriors in what would surely be an incredible lifetime match.
GREAT MUTA & TAJIRI vs. JAMES STORM & BOBBY ROODE
I don't hold much stock in TNA holding this event in Japan. I realize that was set as a cost-cutting measure more than a year ago to partner with Wrestle-1. Despite that I still feel this final mega-event should have been held in the U.S. in a major market where the die-hards and the loyal fans could bask in the company's final stand. Having said that, Muta and Tajiri are tremendous legendary representatives and although Storm and Roode have long since separated, Beer Money was an institution in TNA for a great many years and both Roode and Storm are 2 of TNA's most proven homegrown stars. This could be another tremendous contest on what could be TNA's climax.
VINCE RUSSO w. TYRUS vs. JIM CORNETTE w. MATT MORGAN = STEEL CAGE MATCH
Though this clearly is the most unlikely of all suggested matches on this card, and since Russo has not accepted my earlier challenge and since Jim Cornette has a (un)healthy relationship with both Vince Russo and TNA, I would further propose that I officiate said match. Neither man is likely to agree to this, but much like my earlier thoughts with Dixie, fans are cognoscente of the fact that its Russo's poor creative direction that limited much of the potential of this company. Please note also that Cornette spent years managing my baby brother, the same brother whom Vince Russo creatively killed. Although utilizing Tyrus and Morgan would be a way to hide the inabilities of Russo and Cornette, the ultimate moment of watching Cornette harness his hatred and finally getting his claws on Russo and lighting the bastard up could, in my opinion, be one of the greatest moments in our industry.
WOLVES vs. HARDY BOYZ = LADDER MATCH
I realize that Davey Richards is suffering from a broken leg, and again I have not been familiar with the recent happenings on TNA television to know if this match has actually happened yet. But on the right stage this match has the potential to be as climactic as the matches the Hardys had with a young Edge and Christian some 15 years ago.
SAMOA JOE vs. KAZUCHIKA OKADA
Its clear to almost everyone that TNA has missed big on a lot of talents over the years from CM Punk to MVP to Kazuchika Okada. I feel safe in saying that Joe has been the most under-utilized star TNA has ever had. Although Joe has always been near the top of the card in his near decade with the company, Joe has been hindered by bad creative and zero direction. A tragedy considering Joe has always had the potential to be one of the biggest stars in our industry. In 2010-11, Okada was brought into TNA to play the racist Kato to Joe's Green Hornet. After leaving TNA, Okada would return to Japan to become one of the biggest stars in our industry. Although Okada is under contract to another company, the potential of this match would be paramount.
KURT ANGLE vs. BOBBY LASHLEY
Although Angle's injury and contract status would make this match an impossibility, I have spoken with both men and I know that this is a dream match for both of them as well as many fans. Angle is clearly the biggest free-agent signing TNA ever had in its history and was wasted almost his entire run. Rather than consistently hot-shotting the title between random "contenders", Angle should have had a multi-year run, building dream matches against Icons, Legends, Rising Stars and top talents, building credibility in the company, the championship and himself in the process. I will never take anything away from the tremendous matches he had with men like AJ Styles, Samoa Joe, Desmond Wolfe, Christian Cage, Sting, Bobby Roode, Jeff Hardy and a slew of others. But on the other side I will never forget the missed opportunities of matches that could have been with men like Great Muta, Ken Shamrock, Kenta Kobashi, Kazuchika Okada, Harry Smith, Ric Flair, Bob Backlund, Quinton Jackson and most-especially Bobby Lashley. If any match could end TNA on the best foot possible, I feel a final climactic match between Lashley and Angle would be everything that is good and pure about the sport of professional wrestling.
I realize my card here is void of many of TNA's most noted stars such as AJ Styles, Christopher Daniels and Sting. Being that this is all pure fantasy and opinion, take it for what it is. I personally feel that AJ and Sting achieved everything possible in their respective runs in TNA and that moving on from the company may have been the best thing for their respective careers. As I said in the beginning, I think it's horrible that the company and the talent find themselves in this position as nothing would be better for wrestling as a whole then multiple thriving companies. To any potential future investor, please find a veteran with a solid foundation of knowledge and history of success in the business to run your company and leave your ideas at home. The last thing this industry needs is more failed startups by unimaginative script-sodomites that feel wrestling is their own personal canvas to rape.