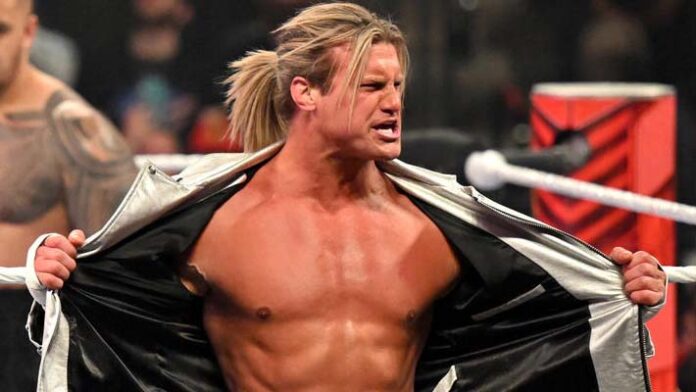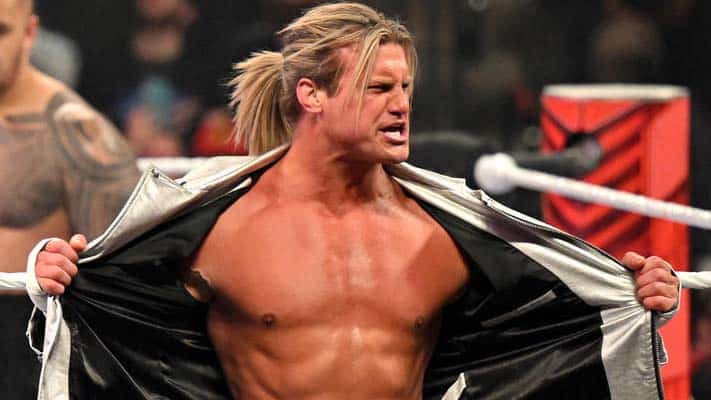 After the merger between the WWE and the Ultimate Fighting Championship was completed earlier this month to form the TKO group, there were several layoffs expected, which took place shortly afterward with the majority of those cuts being the WWE office staff. At first, some thought that given the company's current financial success, with the opening price of the new TKO stock at $102 on Wall Street, that maybe there wouldn't be roster cuts for talent. However, more than twenty wrestlers were released earlier this week. It's a harsh reality, but cuts being made following a merger isn't surprising. It also wasn't surprising when it was announced that Smackdown, the brand that airs on Fox, will move back to the USA network in October of 2024. Taking into account that this will take Smackdown from a broadcast station back to a cable network, maybe WWE brass wanted to trim the roster if there aren't any specific plans for certain performers.
As always, this will be a discussion of what talents deserved more of an opportunity or if they were misused by the office, as well as the potential to work elsewhere.
For organizational purposes, it's important to point out that the vast majority of the list of wrestlers that were released are more or less cannon fodder within the WWE landscape. That's not to say that they don't have talent, but rather how they were used or not used put them in a secondary position so their exit doesn't have a major impact on the industry either way. Shanky, Ikemen Jiro, Yulisa Leon, Quincy Elliott, Bryson Montana, Kevin Ventura-Cortez, Daniel McArthur, Alexis Gray, Brooklyn Barlow, and Abule Abadi-Fitzgerald had no to little television exposure so their releases have more impact on paper than anything that could translate to newsworthy. Again, that's not to say that they can't continue their careers to find success outside of the WWE, but at this point, it was an easy way to trim the budget to add to the profit for the company during the next conference call.
There was another tier of athletes that were cut, those that had some exposure, and in some cases, looked to have some potential, but for different reasons, they didn't get a chance to standout from the rest of the roster.
Dabba Kato is a guy on the surface that looks like he could be money, but after more than seven years in the WWE system, that potential is still rather undistinguished. Perhaps his biggest success, if you want to call it that, was when he was showcased as a monster during Raw Underground in 2020 during the pandemic era of the show. But, when the concept went nowhere, neither did he and then he faded into obscurity until the following year when he was paired with Apollo Crews. The Commander Azeez character and the entire gimmick of the team was cringe worthy. He looked silly in the general outfit and the brief push made almost no progress. Assuming Dabba Kato want to continue wrestling, I'd say a place like New Japan Strong would suite him best, as he doesn't have enough cache to make a splash in AEW, and the Japanese spin off might allow him to reinvent his career. I wouldn't be surprised if he showed up on Impact, simply because seemingly anyone that had a WWE deal at one point appears to be an option for Impact Wrestling.
Mace is another guy that, similar to Dabba Kato, had a look that seemed to be perfect for the WWE prototype, but a series of horrendous gimmicks never gave him the chance to be successful. He worked briefly as an announcer on Raw as Dio Madden before he was written off the show. He resurfaced in 2020 as a member of the doomed Retribution stable. Retribution were ultimately booked like enhancement talent and more or less everyone from the faction was either released at some point or had to be repackaged. Retribution was only booked as a spin off of the political tension of the time and when it faded from the headlines, the faction was beaten into powder. After that, he was paired with Mansoor, who was also released, as a part of the Maximum Male Models, a gimmick that flopped and was dropped from TV. I'm not sure what Mace does next if he continues to wrestle, but in some ways, he would almost have to start from scratch to reinvent his career since his WWE characters were such drek. Mansoor was more or less only signed so that the company could spotlight a Saudi star when they went to the country for the stadium shows so I don't he lands anywhere else in the industry.
Dana Brooke being released wasn't much of a surprise, given that she was more or less typecast in a lower-tier role in the Women's division. If I had to guess, this was a scenario where the division has such depth that it wasn't necessarily going to make a major difference if she was on the roster or not. The same could more or less be said for Emma since she didn't really do anything of importance on the shows in several months. Plus, with the rumored addition of Jade Cargill to the WWE, that's one less spot on the main roster. That being said, I think it's a safe bet that Emma will return to Impact, and I wouldn't be shocked if Dana Brooke debuts there, too.
Aliyah getting her walking papers makes sense since she barely had any television exposure, but I think it should be mentioned that this is a textbook example of when the office brought someone to the main roster with absolutely no plan for them besides their initial debut. There was no direction or purpose for her on the shows and it more or less ruined any chance she had to get over on television.
The final group were a few talents that I was surprised that got cut, either for their accomplishments in the company or the missed opportunities. Dolph Ziggler is the one that stands out the most because of his extended tenure with the organization. You have to give Dolph a lot of credit, he has a tremendous work ethic and he was the only one that survived The Spirit Squad gimmick. Fairly or unfairly, he got typecast into the role of being known as a good utility worker, he could do anything the company needed him to do and make it work. If I had to guess, after the two concussions that he had earlier in his career, the office thought it was too much of a risk to invest too much stock into him so he was kept around for when the company needed a good match or segment. At 43, Dolph is clearly in the latter portion of his career, and assuming he doesn't need the money, there's really no reason for him to look for another full-time gig in wrestling. If he went to AEW, he'd be lost in the shuffle within weeks. If I had to guess, I think Dolph will make a profitable tour of the independent scene for a few years, and I wouldn't be shocked if he eventually returned to the WWE as a producer.

Shelton Benjamin being released was a surprise, as I expected him to retire from the ring and then be a coach at the WWE Performance Center. Shelton's accomplishments are well-documented so there's no reason to retread how well-regarded he is as an athlete. I'd guess that this was done simply as a short-term way to trim the budget and that he will eventually be re-hired as a coach for the organization. Elias is a really entertaining performer, but never really had the chance to run with it beyond a certain point, which says more about the office's management style than his skills. I'm not sure what's next for him, but he undoubtedly has the talent to be successful somewhere. Riddick Moss and Rick Boogs were guys that show glimpses that they could be stars, but weren't given enough consistent television time to have a chance to develop that potential to be a star on the shows.

Mustafa Ali actually publicly requested his release a few years ago, but it was denied. It goes without saying that Ali is a really talented athlete and can do better outside of the WWE. I think it's a safe bet that he will work for New Japan.

Matt Riddle being cut wasn't a surprise, but it's still disappointing. Riddle is a great athlete and it looked like he was on the path to being an established star, but his personal problems, including a stint in rehab, derailed that progress. Recently, Riddle had an incident at an airport, and ultimately, he was more trouble than he was worth. I'd guess that Riddle will resurface somewhere, but I'm not sure if it's a wise decision for his health. Maybe he took the opportunities he had for granted, but you can't blame the office for not wanting to invest too much money into him, especially after the altercation at an airport because he would be a liability for the company. There was just a $21. 9 billion merger and the headlines have touted the success of the organization, does the WWE need the negative press of an unruly wrestler at the airport?
Top Dolla is most well-known for falling over the top rope, enough said.
What do you think? Share your thoughts, opinions, feedback, and anything else that was raised on Twitter @PWMania and Facebook.com/PWMania.
Until next week
-Jim LaMotta
E mail drwrestlingallpro@yahoo.com | You can follow me on Instagram, Facebook, & Threads @jimlamotta89