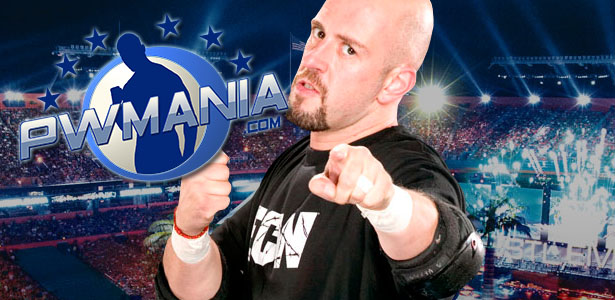 Hello everyone, and welcome back to The Justin Credible Report exclusively on PWMania.com! Battleground was what everyone expected. A middle of the road show with a horrible ending to a main event. I'm personally pissed off and I want my money back. $60 is a lot to pay for a Raw on a Sunday night. That's the last time they sucker me in for one of these PPVs. We all kind of knew it wasn't going to be great, but I just hate non finishes on ppv. I mean really. WWE has to do better if they want to continue to put on 12 ppvs a year.
Now let's move on to Raw from Pittsburgh PA. The opening segment with Big Show explaining his actions to a belligerent Stephanie MacMahon. Stephanie has more balls than any of the guys in the locker room. She really does the heal thing well. She slapped the shit out of Big Show, and then fired him. Damn she's stiff. Not really sure where they are going with this, and frankly I don't really care. If the WWE is going to continue to put this much heat on Steph then at some point someone is going to have to kick her ass. Let's see if they indulge us with this down the road.
I writing this as I'm watching Raw on HuLu plus. Dolph Ziggler vs. Damien Sandow. Why is Dolph Ziggler not the WWE champ? He is as good as anyone I have seen in a long-time. I don't know what he did but his work is second to none in the WWE. I hope they have something big planned for him.
Ryback and Curtis Axel vs. CM Punk and R Truth was interesting. I like the way they used R Truth in this angle. It's a great way to give mid-card wrestlers a shot by mingling with the upper echelon of the WWE. Also nice to give R Truth the pin fall victory last night. Right now would be a good time for a Brock Lesnar appearance. The Heyman camp lacks star power, and all the heat is on Paul, and zero heat on the wrestlers he represents. At least Brock has the credibility that they desperately need.
I'm really happy for my friend Goldust. He has been doing an amazing job with what they have given him. He is totally maximizing the TV time that he's been given. I hope that WWE gives him a job. He really deserves a shot. I think Dustin has so much to offer at this stage in his career.
This brings me to the main event of Daniel Bryan, Cody Rhodes & Goldust vs. The Shield. Exciting main event that went all over the place. After the Shield got DQed HHH restarted the match to make it a no DQ match. So after the match continues all hell breaks loose, and Randy Orton comes out of the crowd with an RKO on Bryan. Bryan gets rolled into the ring and gets pinned. After that the Shield beats down the babyfaces, and Big Shows music hits. Show comes down to save the day. It's amazing that security doesn't stop him since he no longer works for the company, but anyway Big Show makes his comeback and finally KO's HHH. Well done main event. Like I said earlier Raw is better than the PPVs so why buy them.
In non WWE related news Hulk Hogan's contract with TNA is up. Look for Hulk to be in the WWE around Royal Rumble time. This way the hype can begin for Hall of Fame and possibly WrestleMania. With all of this going on I wouldn't be surprised if both Hulk and Sting were at WrestleMania 30. Just my opinion.
Don't forget a huge episode of Pro Wrestling 101 with Les Thatcher a must see. youtube.com/polacopeter73
Also my Daily Hardcore Ramblings on my official website TheJustinCredible.com. Buy cool Justin Credible tees including Aldo Montoya "fear the jockstrap" prowrestlingtees.com/justincredible. Follow me on twitter @PJPolaco.
Visit my Fan Page daily video bog at facebook.com/believeinjustincredible. Zombie Chronicles 4 at scaredstiff.tv awesome stuff. Pro Wrestling 101 in podcast at shiningwizards.com.
Want to be a pro wrestler? Pro Wrestling 101 Training Camp and Elite coaching email me polacopeter73@gamail.com
That's not just the coolest, that's not just the best, that's The Justin Credible Report exclusively on PWMania.com!