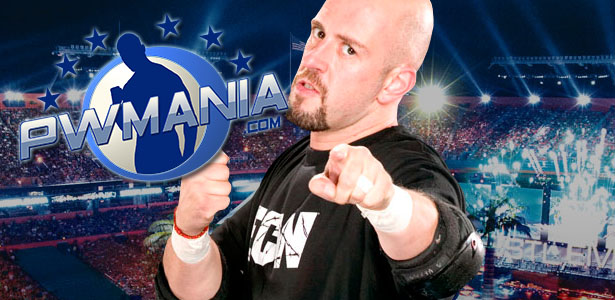 Hello everybody, and welcome back to the Justin Credible Report exclusively on PWMania.com. Lots to talk about, so lets get started.
The WWE's TLC PPV is this Sunday. It's definitely a different approach this year with WWE putting their 2 top babyfaces in handicap matches. CM Punk vs The Shield and Daniel Bryan vs The Wyatt Family. It's a very difficult match to pull off. It takes creativity and a lot of stamina, if your the babyface, to have a goo match. That being said I believe both CM Punk and Daniel Bryan can pull their own weight in these matches, but if you've seen one handicap match you've seen them all. WWE is giving fans the same match twice on one PPV. I'm hoping that the WWE has something up their sleeve for this show.
Another title match has been announced for this Sunday, at TLC. WWE tag team titles are on the line in a four way tag title match featuring Cody Rhodes & Goldust vs Big Show & Rey Mysterio vs The Real Americans vs Ryback & Curtis Axel. I really like this match. I enjoy the work of every single superstar in this match. I think Cody & Goldust have been the best match on the card pretty much everywhere they go. I'm so happy for Dustin especially. It shows the business and all of the fans that at the age of 44, you still can preform at a very high level. Great stuff Dustin.
Now lets talk about the main event of the WWE's TLC PPV. WWE Champion John Cena vs World Heavyweight Champion Randy Orton in a title unification match. These two guys can ball. I mean these two athletes are studs, who are in the prime of their careers. I expect a great main event, but I am very skeptical that WWE will actually unify the titles. I would love to see one champion, but I don't see that happening. I just don't trust the WWE's creative right now. Let's hope they start move in the right direction come Royal Rumble.
I was watching a First Take on ESPN this morning, and a former football player was talking about retiring from football. He was talking about life after the football field. Life after the crowds stop cheering. After the money, and the fame, is gone. Then I started thinking about my life after wrestling.
Since I was 10 years old all I ever wanted to do was to be a pro wrestler. I still remember where I was when I saw Hulk Hogan beat The Iron Sheik for the WWF title, on TV. I was in my bedroom, and at the time we didn't have a lot of money so I watched it on a black & white TV. After that I was hooked. I watched wrestling as much as I could. I made championship belts out of cardboard, and pretended to be my favorite superstar. Then one day I came across NWA Wrestling and The Nature Boy Ric Flair. It was life changing. He wasn't as physically big as Hulk Hogan or Ultimate Warrior, but he was the most amazing wrestler I had ever seen. Flair was the polar opposite of what the WWF offered in it's top stars. I was hooked.
Flair is who inspired me to go to Calgary, Alberta Canada in 1992 to become a pro wrestler. Now after 21 years of living my dream, and also living some nightmares, I am at a crossroads in life as a wrestler. Even though at age 40 I'm still able to perform at a high level.
The reality of life after wrestling is starting to cross my mind more and more. I have done things in wrestling that I never thought possible. I was a World Champion, I wrestled in a WrestleMania, and I have been able to make a living at the thing I love to do most. Now what do I do when the roar of the crowd silences. When I can't walk that aisle anymore. I have a couple of ideas, but nothing I mean nothing is like hearing the fans cheer or boo you, on any given night. I guess all of us come to this point in life.
I just hope I'm as fulfilled after wrestling than when I was wrestling. It's a reality I'm not ready to face, but often think about. The clock is ticking. I hope I can seize that moment again. I'm grateful to all of you that have been by my side thru this journey. To be continued………..
Don't miss this weeks Pro Wrestling 101 with TNA superstar Petey Williams below or at youtube.com/polacopeter73.
Visit my website, featuring The Daily Hardcore Ramblings at TheJustinCredible.com. Also visit my fan page on facebook.com/BelieveInJustinCredible. Follow me on Twiiter @PJPOLACO. Buy great iconic wrestling tees at prowrestlingtees.com/justincredible including the famous "Got Blood" and many other classics. For booking info EMail me at polacopeter73@gmail.com. Get Pro Wrestling 101 in podcast at shiningwizards.com. Also watch Michael Myers vs Santa Claus at youtube.com/ScaredStiffTV.
Not just the coolest, Not just the best, That's The Justin Credible Report exclusively on PWMania.com. .