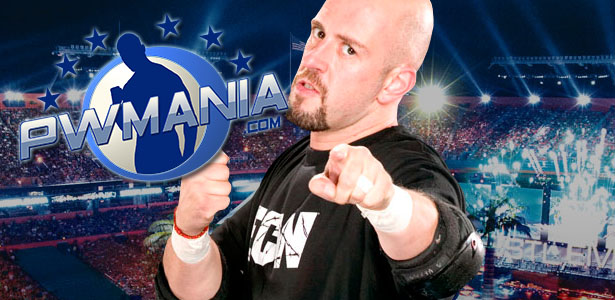 Hello everybody. Welcome back to my first report of 2014. I took a bit of a break, because my wife had to have emergency surgery. I happy to report that she is doing well, so with that it's time to get back to work.
It's that time of year for pro wrestling. January is the Royal Rumble, and it's officially the start to WrestleMania season. Thank god for that, because the month of December was painfully boring to watch. We started the New Year with a fun episode of "Old School" Raw. For this viewer it is always fun to see the stars of yesterday mix it up with the stars of today. I'm not the only one who thinks so, because the ratings for this Mondays Raw was 4.5 million viewers. It was the most viewers since the night after WrestleMania last year, which did 4.6 million viewers. That's great news for the WWE, but it also tells me something I have suspected for a long time. Fans today long for the "Old School" guys, and quite frankly so do I.
I enjoyed seeing my friends DDP, and a healthy, sober, Jake "The Snake" Roberts. I also saw my childhood hero Ric Flair get more emotion out of the WWE World Champ Randy Orton than I can remember. The New Age Outlaws teaming up with CM Punk actually worked really well. Both Punk and The Outlaws gained from this fun pairing, and most important the fans ate it up. It shows me that todays fans would enjoy seeing these veteran performers more than once a year.
The WWE doesn't have the surprise appearances like during the Monday Night Wars, which for me was a huge part of why you had to tune in. Why not bring in some veteran talent that still has recognition, and can still work. 20 years ago wrestlers weren't on top until they were in their late 30's. It's sad that we've put very talented, and able wrestlers out to pastor. I'm not saying make it an old timers league, but WWE needs to rethink some of their strategies. The fans obviously tuned in for Raw, especially going up against the BCS National Title game which did 25 million viewers. I'm almost positive the Raw number would have been bigger if it wasn't going up against the big game. To add to this thought, look at the great work that 44 year old Goldust is doing. He is consistently having some of the best matches on both TV and PPV. WWE needs to listen, and bring back some "Old School" cats.
Is it me or is the WWE trying to kill Daniel Bryans character off. Daniel Bryan managed to do the almost impossible, and he got over huge without a WWE push. Fans loved him, they loved his work, his gimmick, everything about him. It was organic, and that's something that doesn't happen often. The WWE didn't give him the title, and they should have. Then the teaming up with CM Punk. Now they have taken away any reason for the fans to care. Even if this storyline ends up being ok, it will have effectively killed any momentum he once had. How dare Daniel Bryan get over without the WWE's permission. Oh well, at least he's getting paid well.
Dolph Ziggler was injured Monday Night in his match with Ryback. The injury took place after Ryback blasted him with a clothesline. Ziggler was later diagnosed with a concussion. This is Dolph's 2nd concussion in less than a one year period. I hope that he recovers fully from this. I know from experience that these types of injuries can really change you as an athlete. I came back from a terrible concussion in ECW 2 days after the initial injury. It took me months to recover. Double vision, nausea, and vomiting. I remember trying to drive from Philly back home to CT, and having to pull over every 10 minutes to puke. Dolph makes a living taking spectacular bumps. I hope this doesn't prevent him from doing what he does best. I was never the same. To this day I still can't take certain bumps. Concussions are a game changer, so I wish him nothing but the best. He is one of the best in ring performers out there. Take it easy Dolph.
Today is a huge day for the WWE, as it finally announces it's debut of the WWE Network. Today in Las Vegas they are bringing in the heavy hitters to promote the network debut. Vince McMahon, Stone Cold Steve Austin, John Cena, HHH, Shawn Michaels. It will be broadcast live on the WWE app, and of course WWE.com. This could be the start of something really cool, if they do it right.
This weekend I'm finally getting back in the ring. Due to my wifes medical issues I had to cancel some dates. Dec 28th in Salt Lake City was heartbreaking. I was scheduled to work for Rob Thill and UCW. It was sold out, and the fans were excited to see me. I have never been to that great city. I must say Rob was a gentleman, and allowed me to stay with my wife. He is a good man and a good promoter. I just want to say to the great fans in Salt Lake City that Rob and I have worked it out so I can perform for you guys in the very near future. Thanks Rob. You are a class act.
This Friday, Saturday, and Sunday I will be wrestling for IWE Maine. Friday in Fairfield, ME, Saturday in Brewer ME, and Sunday in Old Orchard Beach, ME. Go to IWrestlingE.com for info.
Don't miss this weeks episode of Pro Wrestling 101 (youtube.com/polacopeter73):
Also check out my Daily Hardcore Ramblings on my official website TheJustinCredible.com. Visit and like my fan page, with exclusive content facebook.com/BelieveInJustinCredible. Follow me on Twitter @PJPOLACO. Buy classic ECW era T-shirts and many more at prowrestlingtees.com/JustinCredible. I'm also taking bookings for Feb and March. Email me at polacopeter73@gmail.com. Check out Pro Wrestling 101 in podcast at shiningwizards.com.
Not just the coolest, Not just the best, That's the Justin Credible Report exclusively on PWMania.com.
Feel free to post your thoughts, opinions, feedback and comments below!