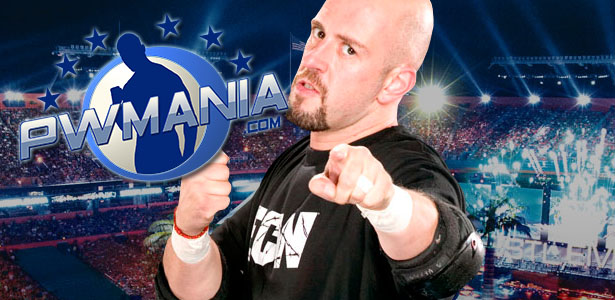 Hello everybody! After taking a little time off from analyzing the pro wrestling, I'm back with a vengeance.
To be perfectly honest I was getting so frustrated with the direction of the WWE I stopped watching for a bit. I basically threw in the towel after spending $55 on a lackluster Royal Rumble PPV. What turned me around? The launch of the WWE Network. I signed up for the free trial, and like many of you, I found myself falling in love with Pro Wrestling once again.
When you are involved in the business for as long as I've been you become very bitter. I forgot that Pro Wrestling in it's purest sense is an art form. When it's done right it is as beautiful as magnificent painting or sculpture. Pro Wrestling is escapism in it's true form. I rediscovered it, and I'm glad I did.
Lets talk about WrestleMania 30, and last nights developments. The biggest news coming out of Monday nights Raw was HHH adding the stipulation that if he beats Daniel Bryan at Mania, he will be in the WWE Championship Match. I really the intrigue of the Triple Threat Match. HHH is showing more competitive fire than he has in a long time. It also makes Daniel Bryan fans cringe that HHH might just insert himself in the Title match at Mania. It's no longer a guarantee that Bryan will beat HHH to advance to the Triple Threat Match.
The Real Americans defeated The Uso's. It was a very good tag match that is starting to gain some momentum. I hope that The Rhodes Brothers are involved in the Tag match at Mania. Cesaro is an absolute beast lately. He is ready to be elevated to main event status. This time next year I bet he will be close to the top of the WrestleMania card. He's definitely an Impact Player.
I'm interested in how the WWE is playing up that Undertaker is vulnerable because of his age. It's rare for WWE to go in that direction, but interesting. I'm personally not crazy about this match. I don't feel that the WWE has done enough for the fans to really believe that Brock is going to beat Undertaker. In order for the Streak to work as a draw fans must believe he can lose. I hope that they do something to pop this match in the weeks to come. Time is not on the WWE's side.
John Cena vs. Bray Wyatt is also starting to pick up steam. I like that Cena is selling his fear, and insecurities. I'm tired of the Cena superman act, and I think this is a logical step to take. I believe Cena will make Bray Wyatt at WrestleMania. If Bray is up for the challenge, and holds up his end of the match.
Even with the past few weeks of Raw being good I'm still not excited, like I should be, for WrestleMania 30. I think that the WWE is missing that "Can't Miss" match.
The one crazy suggestion I had is to talk CM Punk into one match at Mania vs. Vince. Talk about some "Pipe Bombs" from both. Even with Vince's age, he can get a hired gun to do his dirty work. Last time I checked Sting is available. I know I know I'm way out there with this, but Mania needs a little something, something.
Check out my new Pro Wrestling 101 with Scott Hall below or alternative at youtube.com/polacopeter73 you don't want to miss it.
Go to TheJustinCredible.com for all things Justin Credible. Visit prowrestlingtees.com/justincredible for great ECW era retro tees. Support Indy Wrestling. For all booking inquiries email me at polacopeter73@gmail.com. Follow me on Twitter @PJPOLACO. Check out my new Pro Wrestling 101 Live podcasts at blogtalkradio.com/prowrestling101livewjustincredible. Like me on Facebook.com/believeinjustincredible.
What do you think? Comment below with your thoughts, opinions, feedback and anything else that was raised.